Purio, a highly concentrated ion treatment approved in the field of regenerative medicine
We want to deliver contradictory functions of "disinfection and deodorant effect" and "skin penetration" at the same time
Purio is an excellent hypochlorous acid water that combines the "bactericidal and deodorant effects" and "penetration into the skin", created in collaboration with ONETENTH's electrolysis technology and cado. Along with the disinfecting and deodorizing power that is comparable to alcohol, it has a high penetration power that surpasses general cosmetics.
Although not for drinking, it is a liquid that is safe to drink, and its "self-healing power" has been proven by several research institutes, and it is widely used in universities, medical institutions, and care facilities.
Just add Purio to the water in your humidifier, and it will be transformed into a mist generator that gently blends into your skin and hair, while at the same time being effective in disinfecting and deodorizing the air.
Purio stands for "Pure+ion" and has been tailored as an ion treatment for the STEM series to deliver pure ion to every corner of the room with an ultrasonic mist from air-designer cado.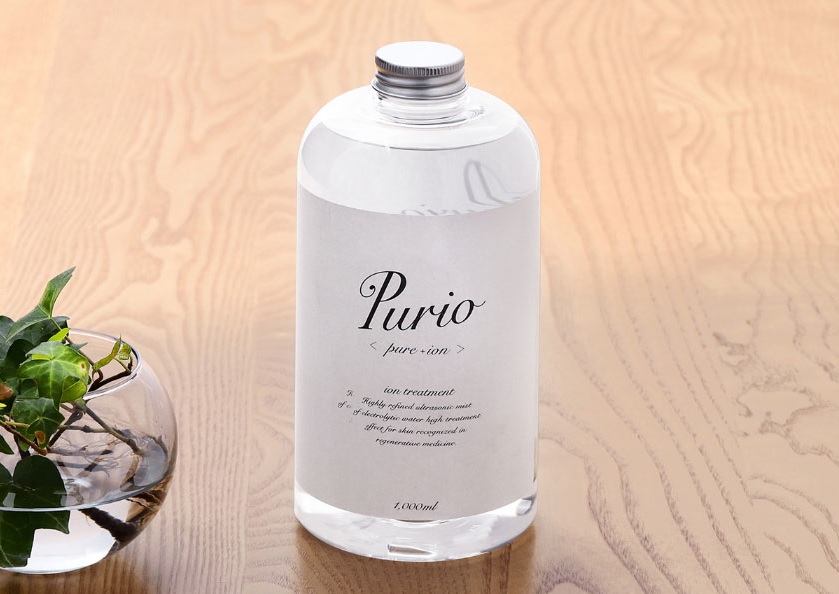 What is the electrolysis technology that created Purio?
Water has the second highest surface tension (intermolecular bonding power) of all substances in the world. It doesn't go in (doesn't penetrate) because it becomes so huge. The ability to break these bonds and keep them in a fine molecule is the key to "penetration power".
In the photo below, you can see that tap water is "bonded" and the water electrolysed by ONETENTH's patented technology is smooth because the bond has been broken. It cuts the "bonds" and keeps them in a fine molecule, increasing penetration.