Original liquid for the "air supplement" that regulates breathing
Original liquid that is particular about being organic
Original liquid "Atmos." used for cado aroma diffuser PATEL. From the perspective of aromatherapy, it is an organic "original liquid" that has acquired international certification to design the optimum air for the environment.
The best part is that the liquid is blended with 99.5% organic ingredients and is certified by COSMOS ORGANIC, an international organic certification body.
Among 100% natural plants, organic seeds are those that have grown robustly by themselves without the use of pesticides at all. You don't have to be afraid of pesticide residues when you spread this organic seed essential oil in your space.
Through deep breathing, you can enjoy the high vitality of plants. Calm, Awake, Cleanse, those three liquids that balance the functionality and fragrance are all blends of 6 or more essential oils, and you can enjoy the aroma space full of functionality with its rich scent.
CALM - Relaxing
When you want to feel safe in your mind. When you want a smooth fall asleep. A rich blend of relaxing essential oils, CALM leads to a more relaxed breathing experience and has been shown to increase relaxation and comfort in a 20-person stress test.
- Principal Ingredient -
Orange-sweet, chamomile roman, true lavender, spruce black, etc.
AWAKE - Awakening and refreshing
When you want to improve your concentration. When you want a refreshing change of pace. A blend of essential oils that have been proven to stimulate blood flow to the brain and refresh it. An 18-person experiment has shown an increase in concentration, a positive mental, physical and memory alignment.
- Principal Ingredient -
Lemon, rosemary 1.8 cineole, petitgrain, laurel, etc.
CLEANSE - Sterilization and deodorization
When you want clean air. This blend aims to create a clean space with sanitizing and deodorizing power by utilizing essential oils with a high sense of cleanliness in a space where many people go. As a result of evaluation tests conducted by the Kitasato Environmental Science Center, a general incorporated association, 99.9% of the sterilization performance has been confirmed in three hours.
- Principal Ingredient -
Grapefruit, Eucalyptus Narrow Leaf, Geranium, Clove Bud, etc.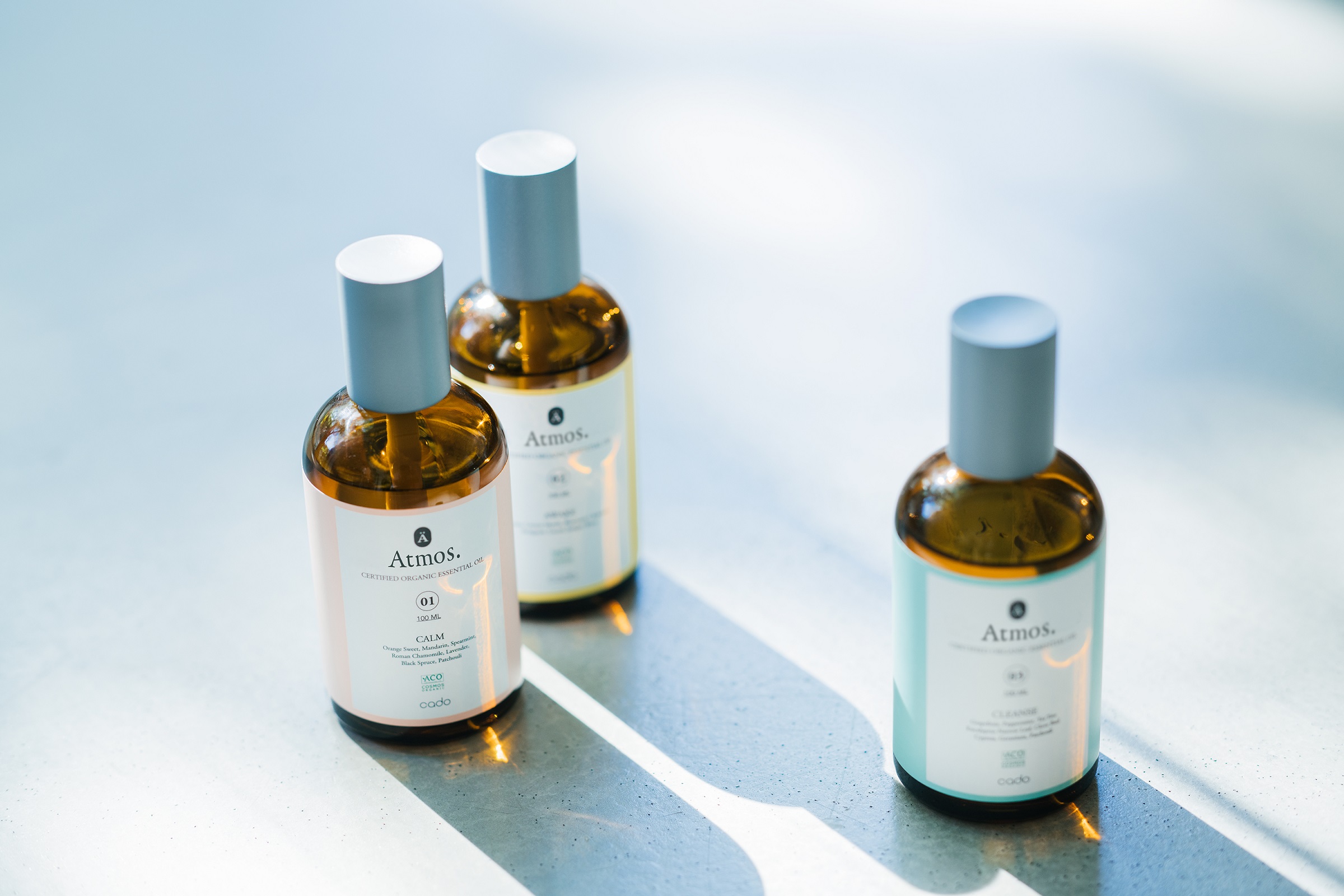 What is COSMOS certification?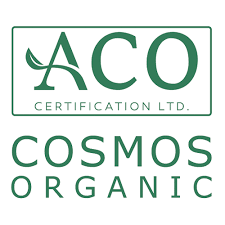 Five organic certification bodies in Europe gathered to consolidate multiple certification standards into one, and the standards were developed and announced in 2010. The criteria for certification are: organic farming; promotion of the use of raw materials that respect biodiversity; recyclable, naturally-derived raw materials that are environmentally friendly; manufacturing that gives consideration to human beings and the global environment; and development that takes into account the impact on the ecosystem and is in line with sustainable science and industry.
Standards have been established for COSMOS ORGANIC and COSMOS NATURAL, respectively. The COSMOS ORGANIC standard requires that 95% or more of the specified ingredients, excluding water and minerals, must be made from certified ingredients under the standard.
Passes rigorous global screening standards
95% to 100% of the content ingredients must be of natural origin.
95% to 100% of plant ingredients (oil, extracts, butter, etc.) must come from organic, non-genetically modified farming methods.
At least 20% of the finished product must be made from organic farming.
You can't use ingredients other than those strictly defined by European standards. And the use of non-plant ingredients should be less than 5% of the content.
All ingredients and raw materials used in the product must be biodegradable and not have a negative impact on the environment.
Supervised by expert Naho Kawano
Atmos. was supervised by Ms. Naho Kawana, a scent expert, from concept planning to the perfume of the original liquid. Ms. Kawano acquired a diploma in aroma space design. While learning about essential oil formulation, aroma perfume meister, mental aroma blend, aroma psychological counseling, etc., while developing original brand "À TERRE" products using certified organic ingredients, she is working to evangelize "scented living".