Field:

Food and beverage companies

Location:

Sapporo City, Hokkaido
Akihiro Sugawara
Representative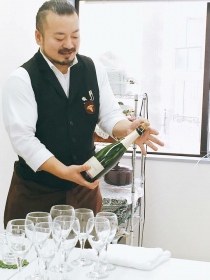 Inseparable from wine and also essential in cheese and desserts, raisin is a familiar item in the wine and French cuisine industries. I felt it significant to provide it homemade.

I have a strong passion for Hokkaido, and I always want to help Hokkaido's local ingredients, people engaged in primary industries, and Hokkaido's bright future. Raisin making also began with that feeling, and I'd like to make people outside Hokkaido and Japan aware of the excellence of Hokkaido.

First of all, I hope that many people get aware of the taste of Hokkaido, then try it out, like it, and will visit Hokkaido someday.
Back to Brand List