Hydrogen generation volume equivalent to that of hydrogen oxygen generators used in the medical field
Hydrogen inhalation is also being used in China to treat a new type of coronavirus (COVID-19). The National Health Commission of the People's Republic of China (NHC) has incorporated acid-hydrogen inhalation (66.66% hydrogen/33.33% oxygen) using an electrolysis hydrogen inhaler into its standard treatment in the seventh edition of the guideline, and it has been reported that it has shown some effectiveness in relieving the symptoms of critically ill patients.
The power of hydrogen in the spotlight 1: Antioxidant power
Oxygen, an essential element in life, once taken into our bodies, turns into various reactive oxygen species with high reactivity. In recent years, research has advanced about the effects of these active oxygens on diseases and aging, and many reports conclude that bad active oxygens such as hydroxyl radicals and peroxynitrite oxidize healthy cells and damage genes.
Hydrogen has an excellent selective antioxidant effect, which does not act on benign reactive oxygen species but only acts on malignant reactive oxygen species. It combines with hydroxyl radicals and peroxynitrite to turn them into non-toxic water. As a result, there is also an effect of suppressing inflammation caused by oxidation. Various scientists and companies have started researches expecting to utilize this antioxidant effect and anti-inflammatory effect of hydrogen potentially maintaining human health and anti-aging.
The hydrogen molecule is safe as the human intestine also generates it. There are two ways to take hydrogen molecules into the human body from the outside, either ingestion of hydrogen dissolved in water or inhalation of hydrogen as a gas. In terms of the efficiency taken into the human body, the inhalation is far better than the ingestion.
The power of hydrogen in the spotlight 2: Activation of mitochondria
It is said that the human body is made up of approximately 60 trillion cells. Inside these cells, there is a crucial organelle called the mitochondrion, which produces the energy necessary for our survival from sugars and oxygen obtained through diet and respiration. It is often referred to as the energy production factory of the cell. It is known that inhaling hydrogen activates these mitochondria, invigorating the cells. The research paper cited below suggests that the activation of mitochondria leads to the activation of immune cells, including dendritic cells and killer T cells, which results in enhanced immune function.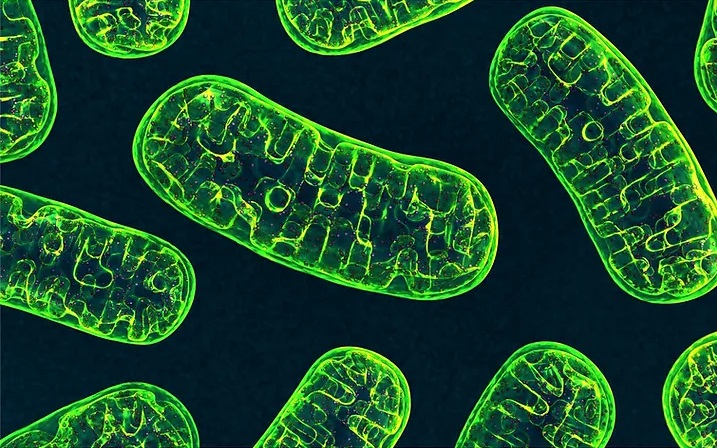 The power of hydrogen in the spotlight 3: Blood flow improvement
Endothelial cells in the innermost part of blood vessels have the ability to produce and release nitric oxide (NO), a vasodilator, when blood flow speeds up. However, as we age, this function is weakened and blood vessels do not widen, causing arteriosclerosis. It is known that hydrogen administration increases the nitric oxide production capacity of endothelial cells, causing blood vessels to dilate and improving blood flow. Many people report feeling a warm sensation throughout their body after inhaling hydrogen, and there are numerous accounts of improvements in symptoms of poor circulation since starting hydrogen inhalation.
Consider introducing the easy-and-safe hydrogen gas inhalation therapy in your home.
Approved by the Ministry of Health, Labour and Welfare as an advanced medical treatment B
Hydrogen gas inhalation therapy has been approved by the Japanese Ministry of Health, Labor and Welfare as Advanced Medical Care Class B. Medical institutions such as Keio University School of Medicine are doing clinical trials for the application to the cases with severe brain and cardiovascular diseases.(Ends March 23, 2022)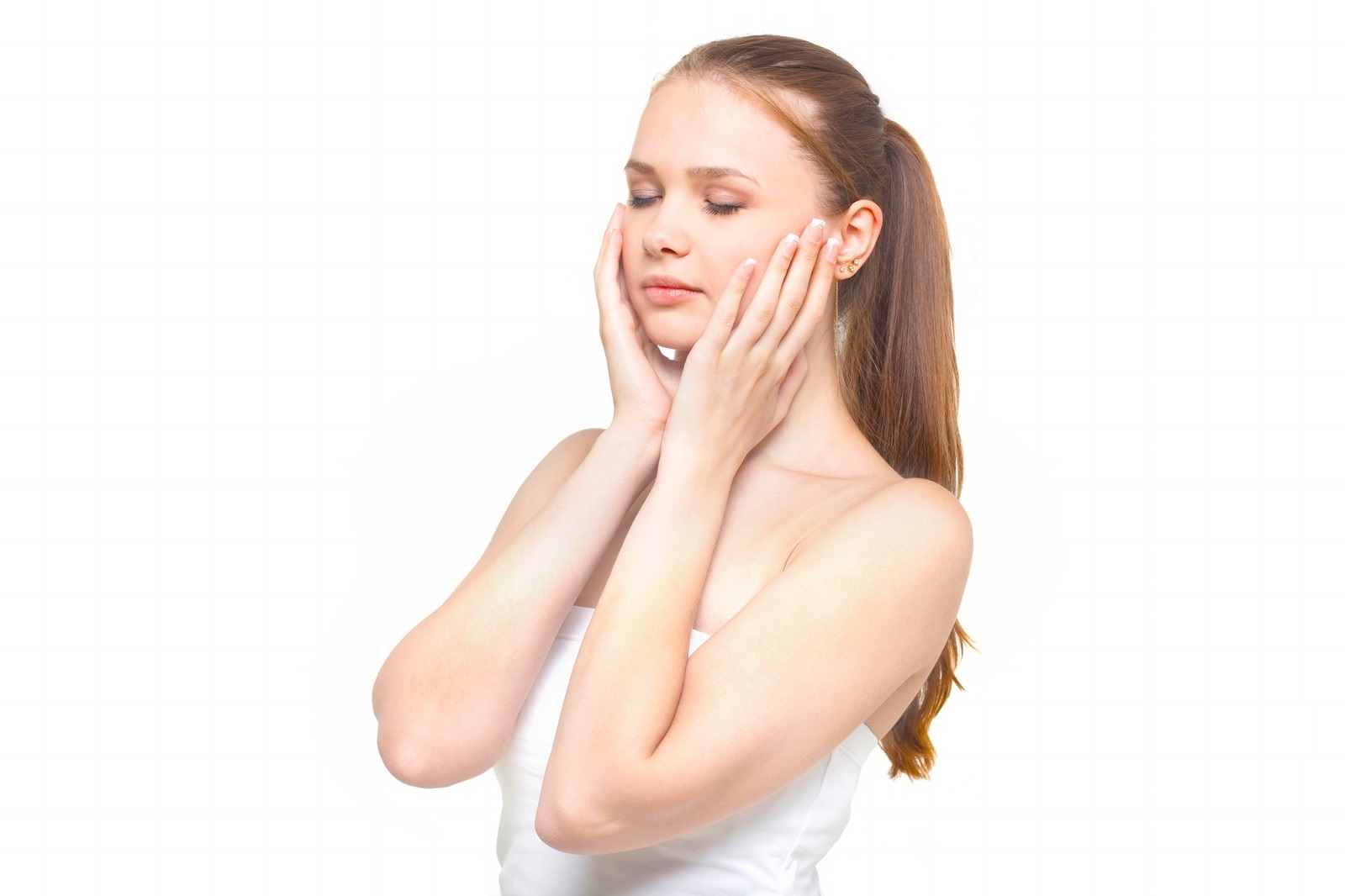 The effects of oxygen
It goes without saying that humans cannot live without oxygen. The term 'blood oxygen level' became common during the coronavirus pandemic, and devices like pulse oximeters were widely used. When oxygen is inhaled, the oxygen concentration in the blood increases, which dilates the pulmonary vessels and reduces the strain on the heart. This can also lead to the prevention and mitigation of heart failure. Furthermore, inhaling oxygen ensures that it is distributed to the brain, which can be beneficial for symptoms of depression and cognitive functions.
Inhaling oxygen at the same time as hydrogen can also prevent hypoxia.
An ideal hydrogen and oxygen generator for home use
OOMPH is a high-performance, high-capacity hydrogen and oxygen generator that is conveniently suitable for home use. It is capable of producing industry-leading volumes of 800 ml of hydrogen and 400 ml of oxygen per minute. By utilizing both hydrogen inhalation and oxygen inhalation concurrently, users can experience the benefits of both hydrogen and oxygen simultaneously. It's not only ideal for home or personal use but can also be utilized in beauty salons, esthetic clinics, and sports gyms. While it has a weight of 9.8 kg, it is compact and portable for easy transport.
It can be widely used by everyone who is health-conscious on a daily basis, as well as by those who have health concerns. Additionally, it is appreciated as a gift for loved ones whom you wish to remain healthy for many years to come.
A hydrogen and oxygen generator with superior design and quiet operation
With a stylish design that stands out, all operations are easily managed with just a light touch on the front touch panel, which comes with an audio guide (the audio guide can be turned off). During operation, you can observe the bubbles of oxygen being generated as the viewing window of the water tank illuminates in blue.

While in operation, it is designed to be quiet, with only the soft motor sound and air-cooling fan noise, and the pleasant subtle sounds of hydrogen and oxygen generation within the water tank. This allows you to use it without concern for disturbing those around you, whether you are working, relaxing, or even while sleeping.
Use purified water only
The hydrogen gas generator requires only purified water as pure H2O. As it does not use any impurities such as electrolytes, so there is no generation of unnecessary or toxic gases, you can inhale the output safely. You cannot use any water other than purified water, such as tap water or mineral water. It is also necessary to always keep the tank clean. Purified water can be purchased at pharmacies or through online retailers.
The composition of the generated gas has been confirmed as follows by a reliable third-party inspection agency.
- Inspection at the hydrogen gas outlet
Hydrogen 99.9991 %
Nitrogen 8.9 ppm
Oxygen Undetected
Carbon monoxide Undetected
Carbon dioxide Undetected
Methane Undetected
Hydrogen flow rate:800±50 ml/min
- Inspection at the oxygen gas outlet
Oxygen 99.9993 %
Nitrogen 7.5 ppm
Hydrogen Undetected
Carbon monoxide Undetected
Carbon dioxide Undetected
Methane Undetected
Oxygen flow rate:400±50 ml/min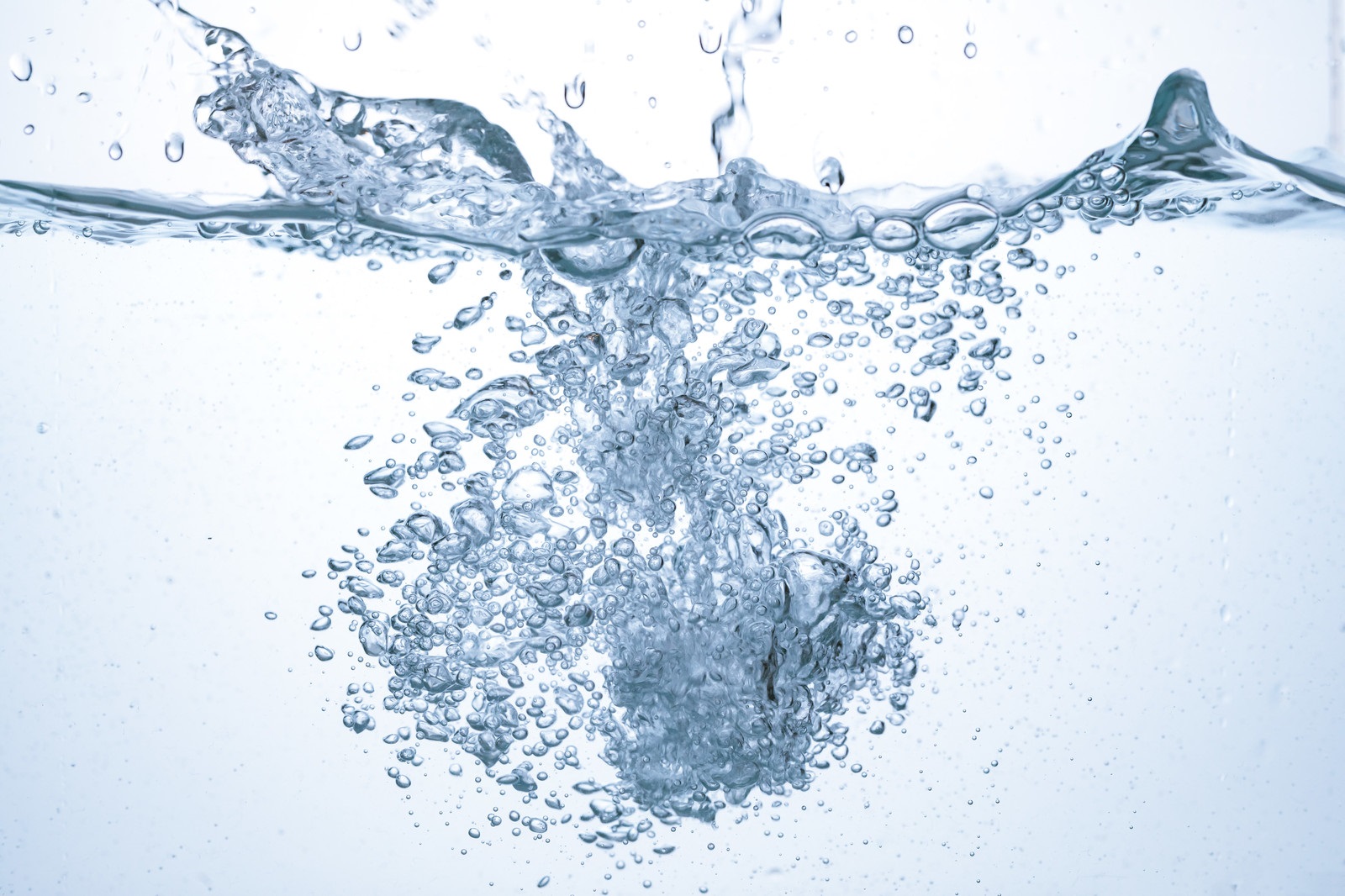 Continuous use for up to five hours
If used continuously, it will automatically shut off after a maximum of five hours, but it can be used for extended periods by restarting it repeatedly. This feature is also convenient for use during sleep.
The usage is extremely simple
The operation is very simple. You just need to fill the designated tank with purified water, then press the power and time setting buttons on the touch panel, and the production of hydrogen and oxygen will begin immediately. The time can be set from a minimum of 30 minutes, in 30-minute increments, up to five hours. The device will automatically stop after the set time has elapsed, but you can stop it at any time by touching the power button on the front panel. Attach a bifurcated tube to the hydrogen and oxygen outlets on the unit, connect it to a cannula, and inhale the mixed gas of hydrogen and oxygen through the nose.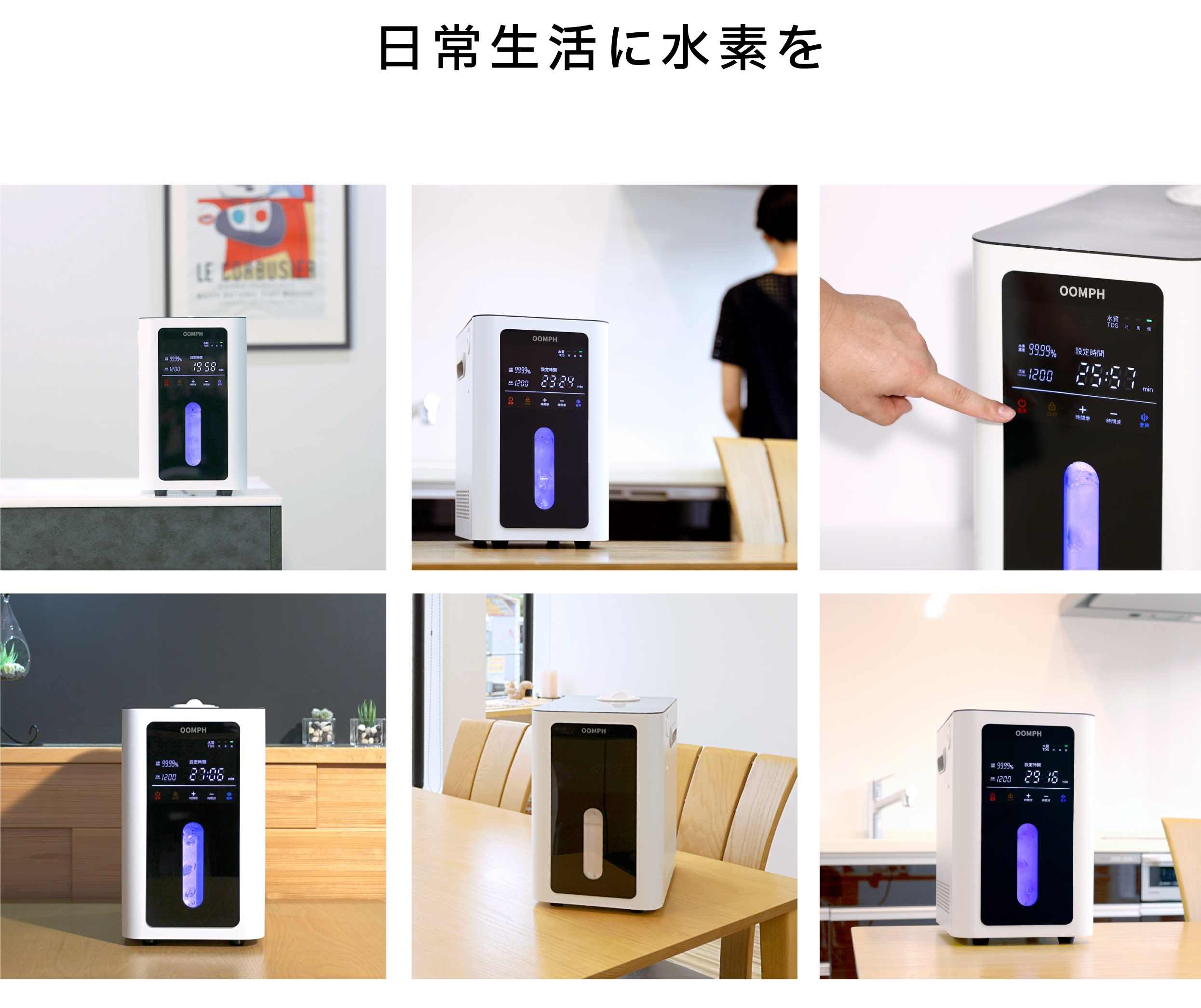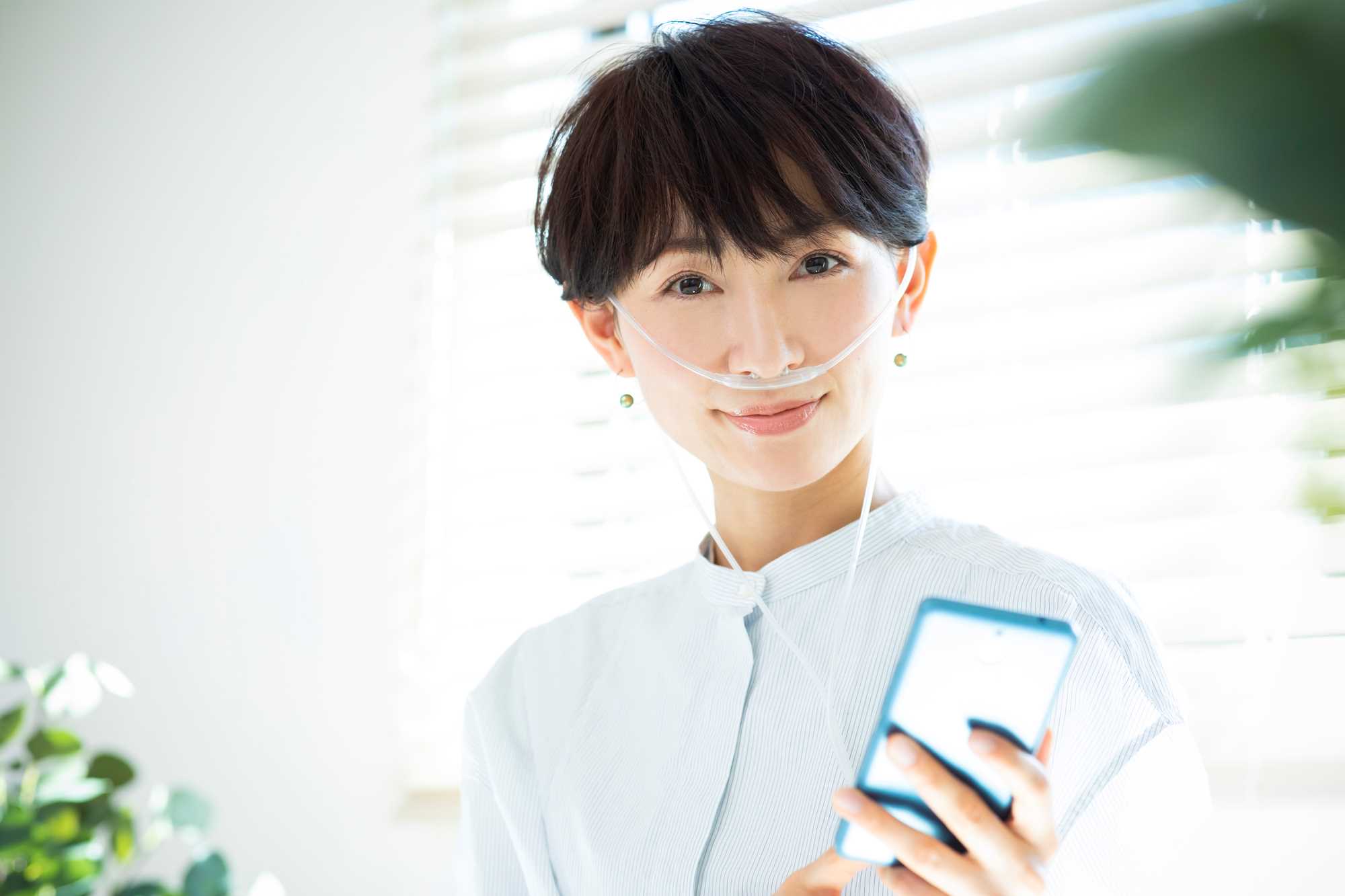 Excellent durability and safety
Hydrogen and oxygen gases are produced by electrolyzing purified water, and the 'ion exchange' technology, which separates hydrogen and oxygen, allows for the safe and rapid generation of both gases.
Traditional electrolysis methods are often direct electrolysis types, which require regular maintenance. However, OOMPH uses a special PEM (Polymer Electrolyte Membrane) technology that offers high durability, and with clean usage, there is no need for maintenance over the long term. As a result, maintenance costs can be reduced, and the running costs for the purified water and electricity amount to approximately 13 to 17 yen per hour.
Hydrogen gas is flammable, with an ignition or explosive concentration range of 4% to 75%, and an ignition point of 527 degrees Celsius. While there is no problem with safety under normal environmental conditions, actions such as smoking during inhalation or bringing a flame directly close to the inhalation port are strictly forbidden. Please absolutely refrain from doing so. Additionally, do not use the device in environments prone to static electricity, such as near televisions.
The idea to invest keeping health
The price of the OOMPH is not cheap, but on the contrary, it is not very expensive when you view it as a long-term health investment for yourself or your loved ones. The following are the estimated costs of cancer treatment as outlined in the NISSAY Data Book 2023(Sorry, it is in Japanese), but once you have a disease like cancer, you will be faced with significant unexpected expenses. The concept of investing in health, which aims to build a disease-free body on a regular basis, is an important concept in achieving a healthy and long-lived society.