BIBIO, supplement of live-bacteria for the beautiful skin
For those who suffer from constipation and rough skin
BIBIO is a live-bacteria supplement developed for people who suffer from constipation, loose stool, or bloating. BIBIO supports your troubles with an excellent bowel control effect. Six BIBIO tablets contain 30 mg of lactic acid bacteria (including H61 lactic acid bacteria), 150 mg of butyric acid bacteria, and 150 mg of saccharifying bacteria (natto bacteria).
To improve the intestinal environment, it is necessary to increase good bacteria. Lactic acid bacteria proliferate actively by coexisting with butyric acid bacteria and suppress harmful bacteria in the intestine. Butyric acid bacteria make short-chain fatty acids that are important for the health of the intestinal mucosa. Saccharifying bacteria (natto bacteria) increase beneficial bacteria such as bifidobacteria in the intestine.
It is easy to feel the effect because it contains a lot of bacteria for beautiful skin and intestines
H61 lactic acid bacteria have been shown by the Ministry of Agriculture and Fisheries to have an "effect of improving skin quality". Butyric acid bacteria have the effect of increasing lactic acid bacteria 10 times when taken with lactic acid bacteria. Saccharifying bacteria (natto bacteria) are the strongest surviving bacteria in the intestine, protecting them from bad bacteria.
Introduction of clinics where Fiberpro is available: Kobayashi Medical Clinic Tokyo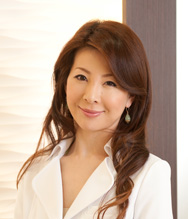 Director Akiko Kobayashi's comment
Kobayashi Medical Clinic Tokyo was opened in 2005, and the philosophy of the clinic is to bring out the power of self-healing.
I had been deeply interested in the intestinal environment while working at a university hospital, and I started "Constipation Outpatient Clinic" in order to improve the intestinal environment, improve the quality of blood flowing through the whole body, and achieve beauty and health from the inside of the body.
The number of patients from all over Japan and overseas who come to our clinic for constipation problems is increasing every year. In recent years, we are also concerned about the younger age at which the intestinal environment deteriorates.
I've struggled with constipation since I was a child myself, and I know how painful it can be. I understand the feelings of those who have started using stimulant laxatives in unavoidable circumstances and are addicted to them, as I have had the same experience. The use of stimulant laxatives reduces your own bowel movements and creates a negative spiral of dependence on laxatives.
In order to eliminate such mismanagement and medical treatment, and to reduce the number of patients with constipation as much as possible, we are also working on the healthy intestine academy to train nurses and other medical professionals who have the knowledge to improve the correct intestinal environment.
At our clinic, the outpatient constipation treatment and the outpatient healthy intestine treatment, which improves bowel movements by activating good bacteria, have started to take Fiberpro, which contains 5 to 10 grams of soluble dietary fiber, at least 3 to 6 months after the start of treatment.
I've been taking 2 packets of Fiberpro a day without missing a day, which has made it easier for me to control my weight, and I haven't caught a cold in about 15 years, probably because of my improved immune system. We will continue to do so.
Kobayashi Medical Clinic Tokyo Home Page