Fiberpro, a water-soluble dietary fiber supplement that regulates the intestinal environment
The role of dietary fiber in the medical society's attention
The intestine is also known as the "second brain" and is an important organ that absorbs nutrients that are the source of life support and activity. In the 1950s, the daily intake of dietary fiber was over 20 grams, but today it is less than the ideal 19 grams and is said to be less than 15 grams.
It has been reported that dietary fiber not only helps intestinal function and improves bowel movements but also has effects such as suppressing rising cholesterol, suppressing rising blood sugar levels, preventing obesity, preventing arteriosclerosis, and dioxin detoxification.
Therefore, it is the prevention of diseases such as lifestyle-related diseases by improving the intestinal environment that not only specialists in colorectal and gastrointestinal organs but also specialists in cardiovascular medicine, neurology, diabetes medicine, and metabolic and endocrinological medicine are paying attention in the medical field.
Natural dietary fiber supplement made from 100% natural ingredients
"Fiberpro" is a kind of water-soluble dietary fiber with excellent water retention. It is a natural bean dietary fiber that utilizes the power of galactomannan and is soluble in water.
You can take dietary fibers equivalent to 10 heads of lettuce or celery with just one packet of Fiberpro.
The raw material, "natural guar beans," is a leguminous plant that has been eaten for a long time in the Indian and Pakistani regions.
If you feel that "daily meals are not enough for fiber," feel free to take supplement fiber with "Fiberpro," which can be mixed with water, tea, coffee, juice, soup, yogurt, miso soup, etc. It is also ideal for those who want a healthy diet.
Even if you add it to your daily meal, you can enjoy fiber without sacrificing the delicious taste of the dish.
Effect of Fiberpro
Helps the intestine to improve bowel movements ->> Beautiful skin effect and repair of rough skin
Obesity prevention ->> Diet effect
Blood sugar rise suppression effect
Cholesterol elevation inhibitory effect
Arteriosclerosis prevention effect
Detoxification effect of dioxin
Introduction of clinics where Fiberpro is available: Kobayashi Medical Clinic Tokyo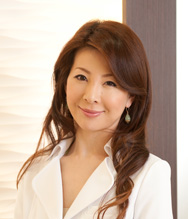 Director Akiko Kobayashi's comment
Kobayashi Medical Clinic Tokyo was opened in 2005, and the philosophy of the clinic is to bring out the power of self-healing.
I had been deeply interested in the intestinal environment while working at a university hospital, and I started "Constipation Outpatient Clinic" in order to improve the intestinal environment, improve the quality of blood flowing through the whole body, and achieve beauty and health from the inside of the body.
The number of patients from all over Japan and overseas who come to our clinic for constipation problems is increasing every year. In recent years, we are also concerned about the younger age at which the intestinal environment deteriorates.
I've struggled with constipation since I was a child myself, and I know how painful it can be. I understand the feelings of those who have started using stimulant laxatives in unavoidable circumstances and are addicted to them, as I have had the same experience. The use of stimulant laxatives reduces your own bowel movements and creates a negative spiral of dependence on laxatives.
In order to eliminate such mismanagement and medical treatment, and to reduce the number of patients with constipation as much as possible, we are also working on the healthy intestine academy to train nurses and other medical professionals who have the knowledge to improve the correct intestinal environment.
At our clinic, the outpatient constipation treatment and the outpatient healthy intestine treatment, which improves bowel movements by activating good bacteria, have started to take Fiberpro, which contains 5 to 10 grams of soluble dietary fiber, at least 3 to 6 months after the start of treatment.
I've been taking 2 packets of Fiberpro a day without missing a day, which has made it easier for me to control my weight, and I haven't caught a cold in about 15 years, probably because of my improved immune system. We will continue to do so.
Kobayashi Medical Clinic Tokyo Home Page