High-quality Linen Pillow Cover
Sleep improves just by changing the pillow cover to hemp
100%Linen Pillow Cover which do not adhere to the skin even if sweaty. To let the heat escape and sustain a comfortable feel. Perfect for hot and humid weather.
No natural material is as cool as Linen
Linen has been used for various purposes since ancient times and has high hygroscopicity and desorption. Since the sweat taken in does not soak into the bedding and immediately diverges, it supports a comfortable night's sleep 365 days a year.
Easy to clean at home
With IWATA's original technology, products using 100% linen fabric can be maintained at home, such as washing with water or drying in the sun.
International standards
Eco-Tex is an international testing and certification system for screening harmful substances in textile products. Each IWATA product carries Eco-Tex certification. From fill materials to shell fabrics, threads to fasteners, every component is tested for purity and safety.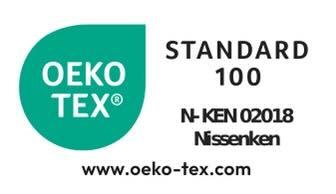 World's leading sleep specialists
Over the 180 years IWATA Inc. has been creating bedding, the company has developed and patented innovations in many areas such as down purification, fiber activation, and manufacturing optimization. Pioneers in the field of 'sleep' research, the company's unique technical knowhow is reflected in its simple, efficient and ecological designs.

Stringent in-house standards
While IWATA Inc. is certified ISO9001 (international quality management system) at both its factories and laboratory, the company's own stringent quality control enables them to confidently use completely natural materials and chemical free, natural processing to create safe, reliable, high-performance bedding.