Field:

Carving

Location:

Hirosaki-City Aomori JAPAN
Takayuki Kimura
President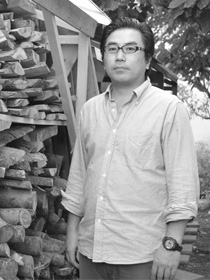 "Born in the castle town of Hirosaki, Aomori prefecture to a family of woodworkers that continues from his great-grandfather.
After working at the design and construction division of a Fuji Sankei Group event and interior construction company, Mr. Kimura went back to his home town 16 years ago to join his father's woodworking business (Kimura Woodcraft Factory, Co.). The company had been established by his father who became independent of his main family business to produce furniture and store/home fixtures.
Mr. Kimura became president of the company ten years ago.
Eight years ago, Mr. Kimura started a wooden toy study group called ""Warahand."" The initiative includes woodcraftsmen, designers and Urushi lacquer craftsmen of Aomori prefecture that wished to join a joint study with the Aomori Prefectural Industrial Technology Research Center.
By request from Mr. Tada, the director of the Tokyo Toy Museum and frequent speaker at the study group, the group worked on the internal furnishings when the museum moved to Yotsuya.
Warahand was incorporated and Mr. Kimura became its representative four years ago.
The company receives requests from all over Japan to design and construct toys, play sets and custom children's spaces that make use of local natural resources."

Back to Brand List