Stylish and compact humidifier
Enriched and softly moisturized
The STEM300 humidifier is a dignified and efficient humidifier that can be placed in any space in a neat and space-saving form. It is also designed to be easy to use, with quietness that makes it comfortable to use even at bedtime and a water supply at the top. The clean micro-mist gives a pleasantly moisturizing effect.
STEM means "stem" or "trunk" of a plant. The nutrients and moisture in the soil reach the entire plant through the stems. With this image, a soft moisture is spread throughout the room from the standing STEM. It will also gently deliver moisture to your mind as you watch it go.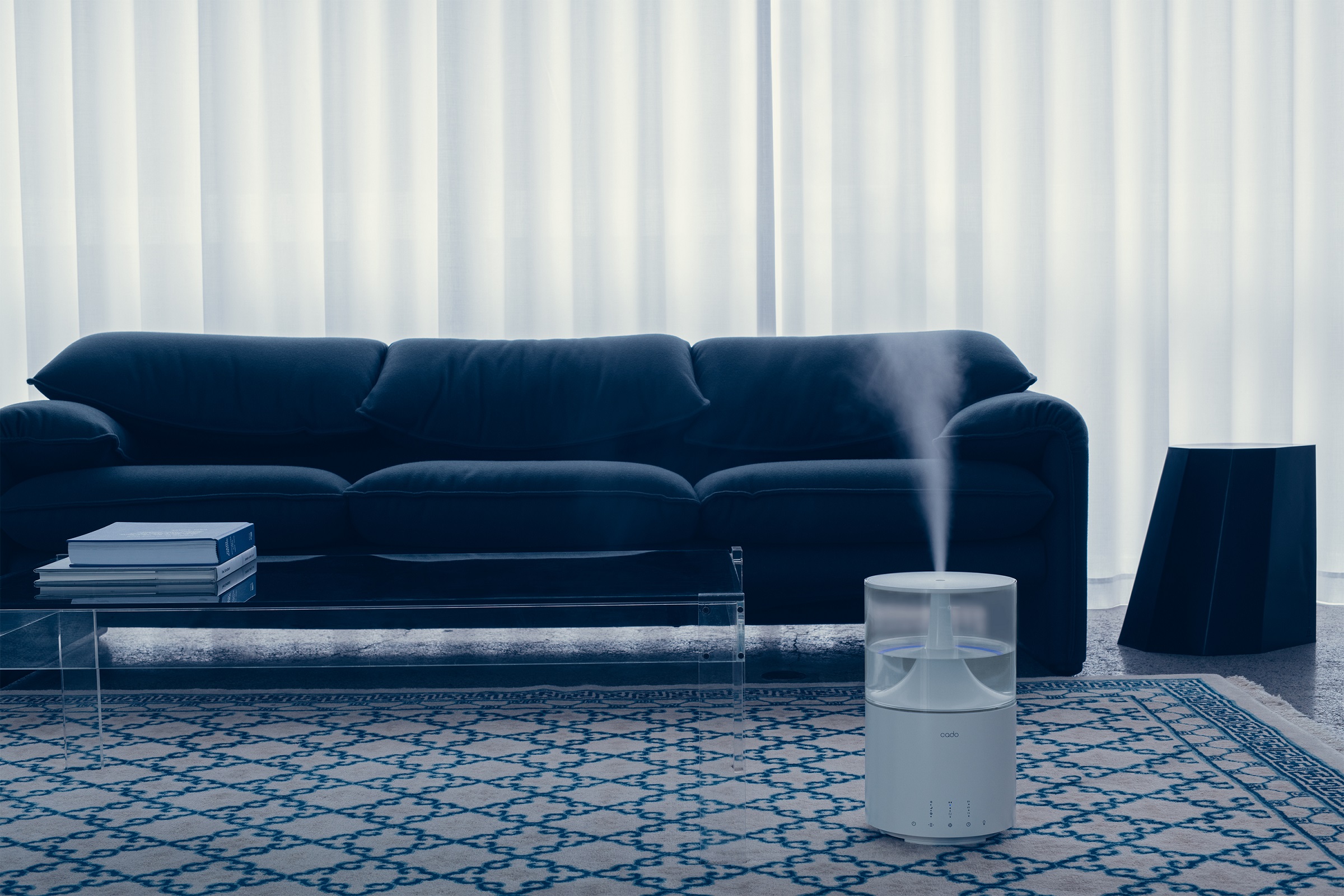 Function01: Compact design that does not choose where to put it
Because it is compact, it can be placed on a shelf or table as well as on the floor. This compact design is ideal for bedside use and is layout-free and comfortable.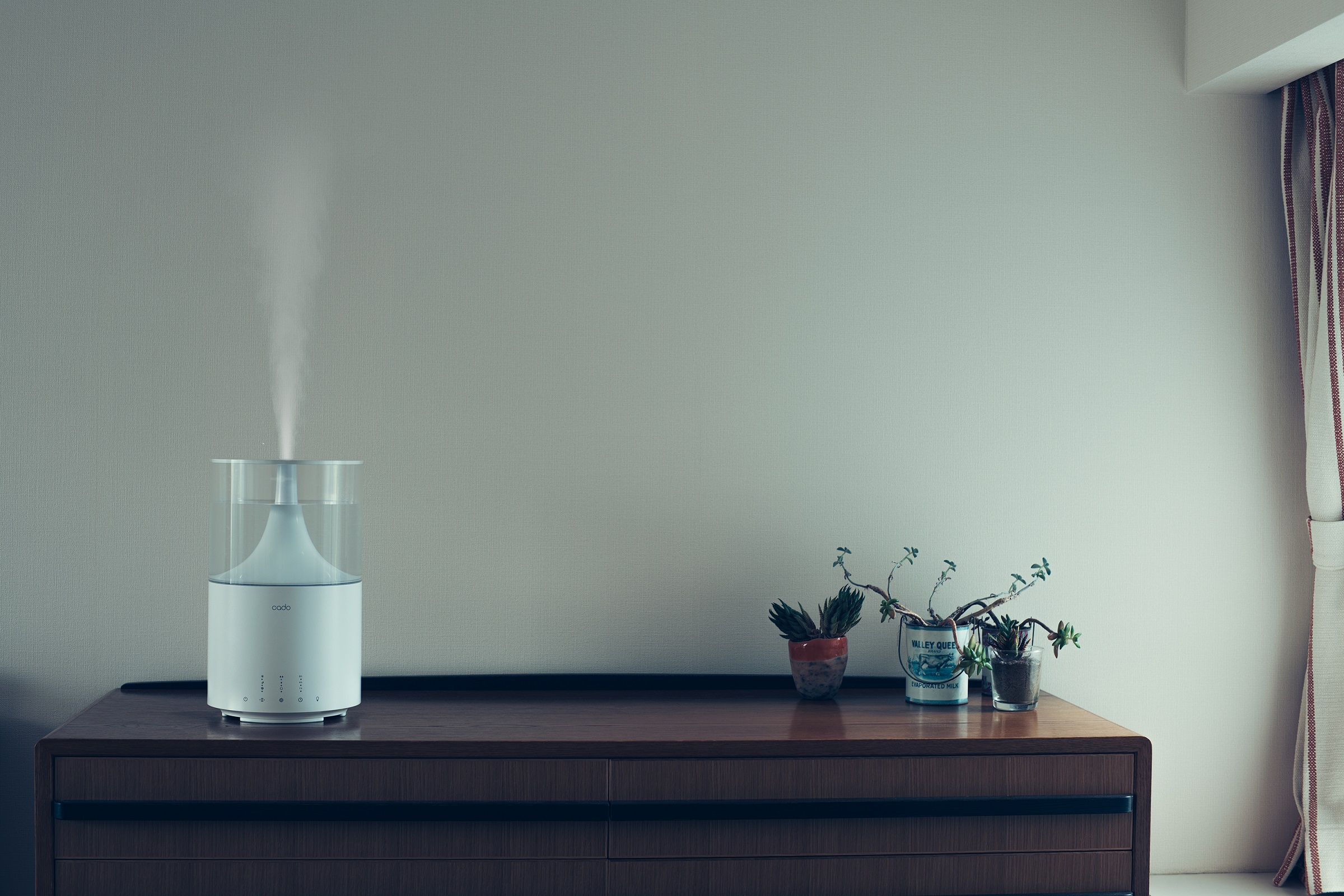 Function02: The largest tank capacity in cado history despite its compact size
The medium size is ideal for floor or side table use, yet the tank has a large capacity of approximately 3.5 liters. It can be used continuously for about 23 hours in weak mode operation.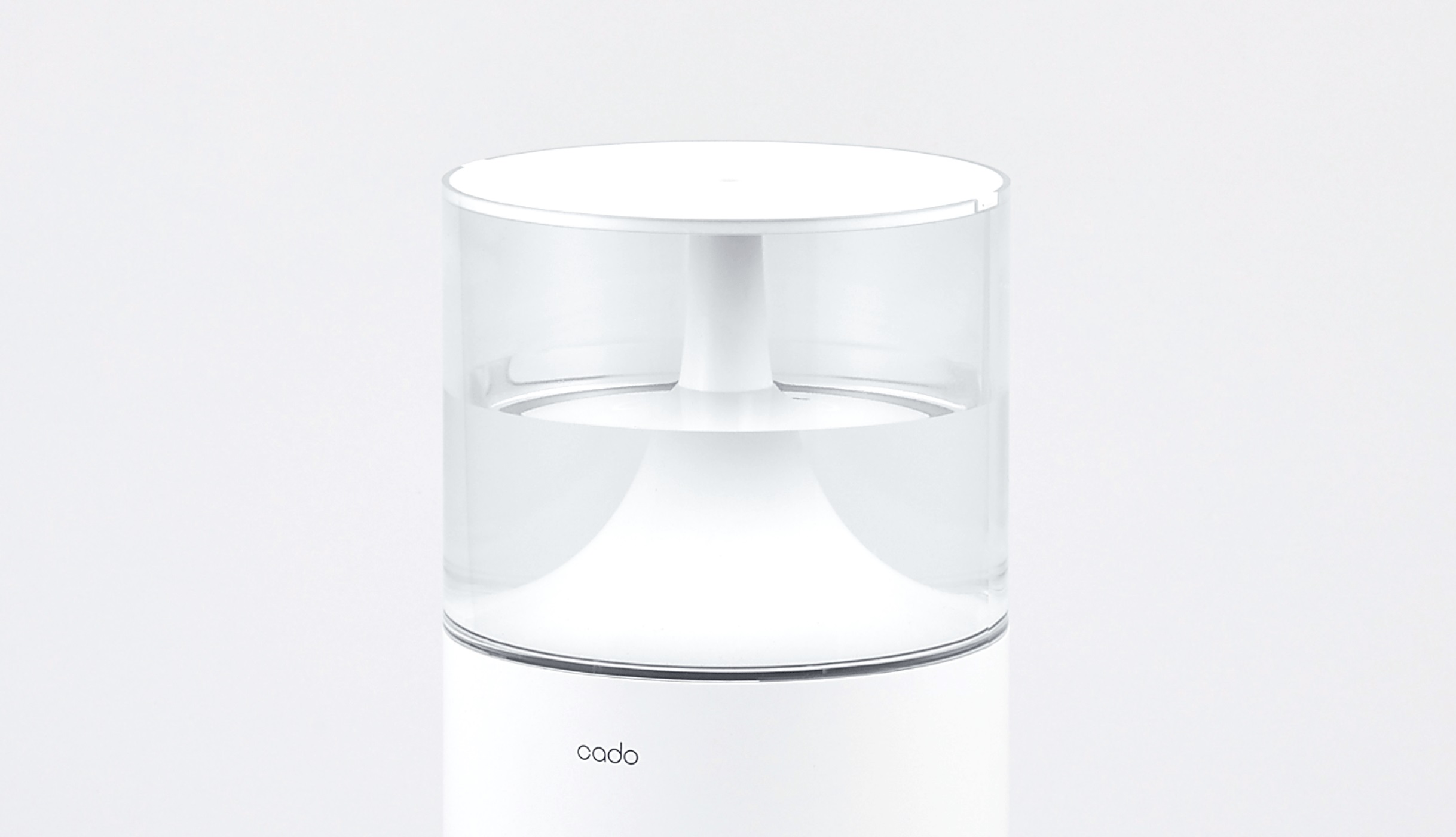 Function03: Large opening for easy watering and cleaning
The opening at the top of the main body is large with a diameter of about 20cm, so it is easy to supply water. An antibacterial plate is installed in the aquarium. Just by pouring tap water, 99.9% or more of mold and bacteria (*1) are sterilized, so the maintenance is minimal.
*1 Measurement method: Japan Food Analysis Center; inhibition of bacteria by more than 99.9% in 24 hours according to JIS Z 2801 "Antimicrobial Processed Products - Antimicrobial Test Method and Antimicrobial Effect". The antimicrobial function of this product does not guarantee the development or suppression of all bacteria. The main unit requires regular maintenance.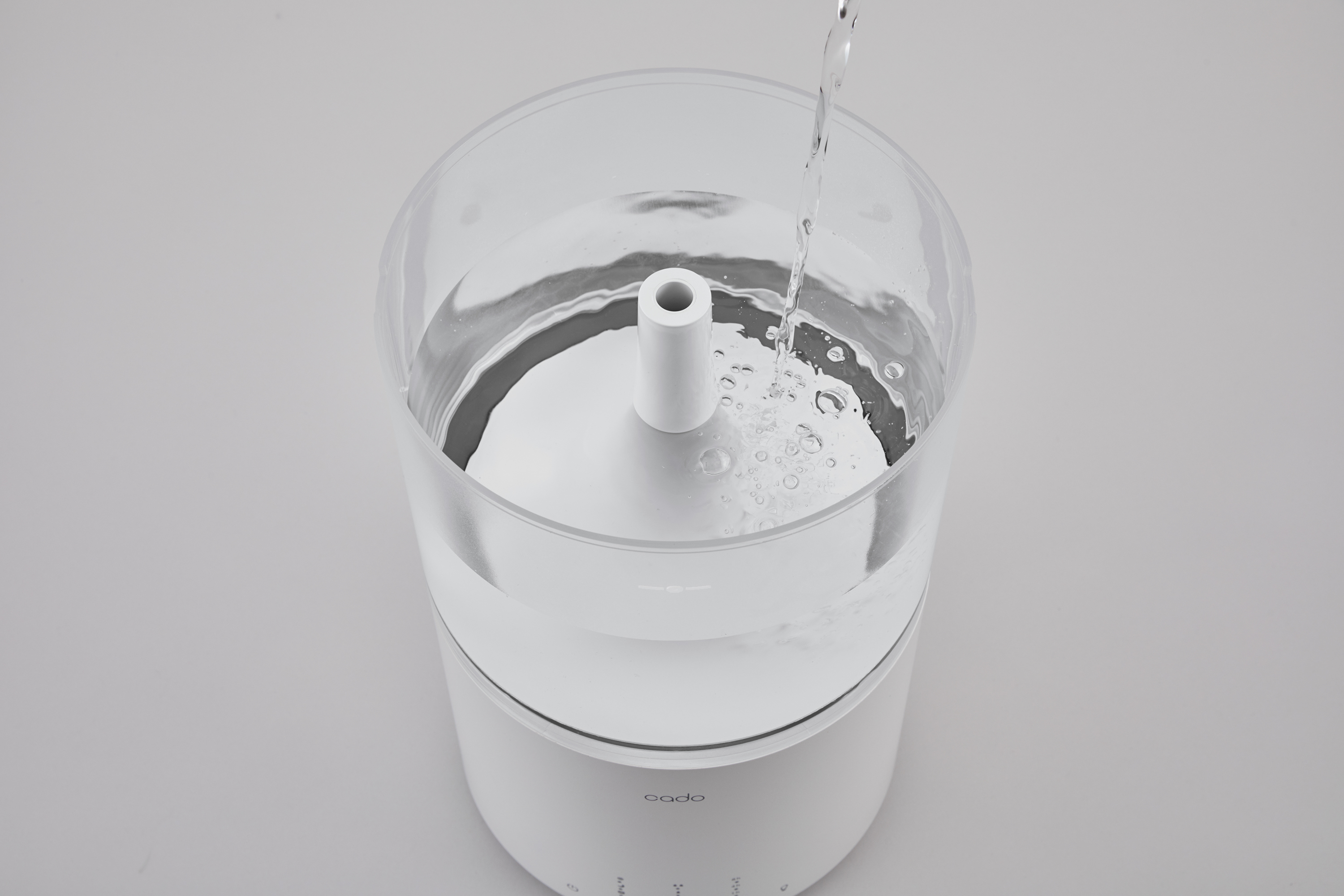 Function04: Instead of lighting in the study or bedside
It also has the function of LED lighting. Three levels of illumination are adjustable. It can also be used as an indirect light or desk light in a study or bedside.

Function05: Easy to use at bedtime due to the high silence
Designed for use in bedrooms and children's rooms, the noise level is 33 dB, which is very quiet. In night mode, the lights in the tank can be turned off while running automatically, so it does not interfere with a good night's sleep.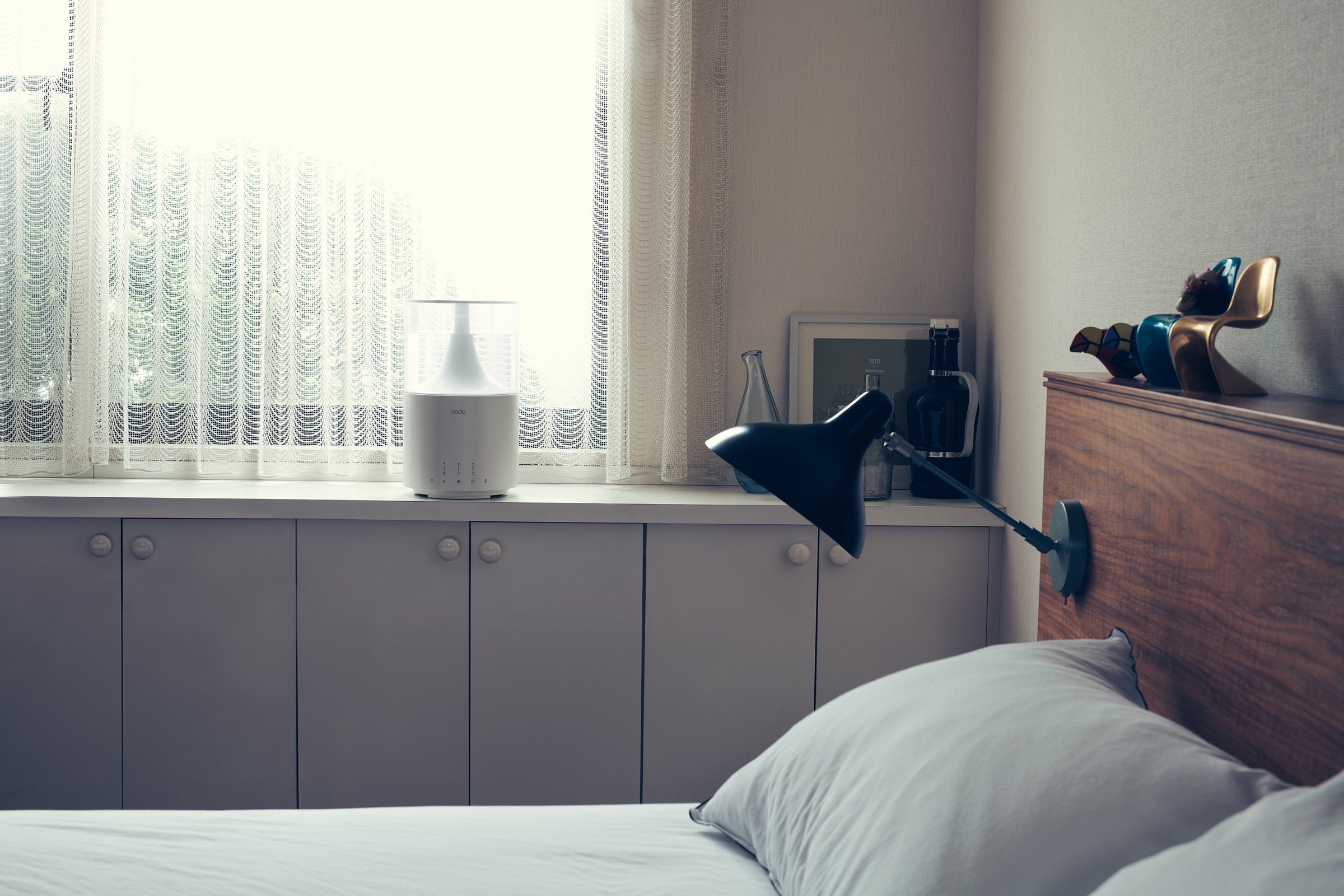 Purio is the best for disinfecting air
Purio is a hypochlorous water optimized for humidification. Put Purio into the tank of your humidifier and fill it with water to disinfect the space. (It is recommended to dilute it up to 10 times.)
For more information about Purio, please see below.
Click here to purchase Purio