Stylish Pepper Shaker Made of Moisture Absorbent Diatomaceous Earth
Natural material Diatomaceous Earth keeps pepper dry and prevent the shaker from being clogged. One with a hole is for salt, 3 holes for pepper.
Diatomaceous Earth:
Millions of years ago in the Earth's oceans, microscopic single-celled plants called Diatoms took minerals from the water and created protective shells for themselves. When they died, they drifted to the ocean floor to eventually become vast deposits. Now part of dry land, these deposits known as Diatomaceous Earth are harvested, milled, and ground into a talc-like powder, before being molded to create soil products.
Certification mark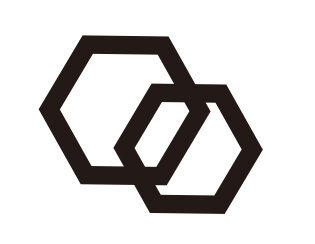 Since the quality of Diatomaceous Earth products made in Japan is generally better to compare to coarse products manufactured outside of Japan, a Japanese association relates to Diatomaceous Earth products has instituted a logo certification mark at 24th of Jan. 2018, to guarantee water absorption capacity as well as the content of Diatomaceous Earth.

This certification mark is only for qualified products from Japan. And all "soil" products sold in ALEXCIOUS are certified. No asbestos is mixed in.