Remember it with the hardwood "Forget-it-Not Tray"
Do you ever forget your keys? Of course you do! A certain Alexcious team member who shall remain nameless, used to spend at least 5 minutes a day looking for his. Over 20 years, he probably spent 5 to 6 weeks running around searching for his keys. Now, finally, he has trained himself to put them in a special place, along with his phone and wallet! The "Forget-it-Not Tray" was created specifically to help us remember such items, by providing a designated place to keep them. Created by hand from natural hardwood, and protected by a coating of clear urethane, it beautifully shows off walnut's natural wood grain patterns. The perfect antidote to early morning stress, put the "Forget-it-Not Tray" near the front door and get into the habit of emptying your pockets into it when you get home. Lovely gift for any occasion, and a great sixth wedding anniversary present!
Hacoa - Ecology, Hacoa style.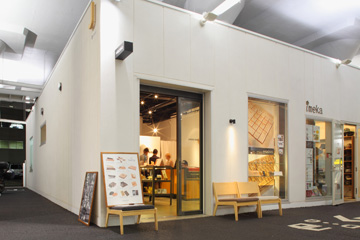 Based in Fukui prefecture, Yamaguchi Crafts began life some 50 years ago producing wooden boxes to be urushi lacquered. Concerned about the ever increasing consumption of plastics in the developed world, in 2001 they began to produce ecologically friendly items under the brand name Hacoa (taken from 'hako' meaning box in Japanese). Hacoa create beautiful, useful wooden items to fit our environmentally friendly, modern lifestyles. Occasionally also producing one-off items, in 2002 they created a name box to commemorate the birthday of Princess Aiko, and in 2004 were commissioned to produce wooden plaques for two luxury cruise liners, the Diamond Princess and the Sapphire Princess.