Spirit of Creation Connects Nordic Design to Japan Modern

Nordic design has found its place as a common genre in Japan. There are many fans of Nordic design from tableware, textiles and furniture to everyday goods. The aesthetics of Nordic design fit the Japanese interior. Did you know that such Nordic design and Japanese design/manufacturing have more than a few things in common?
What is Nordic Design?
What is now called "Nordic modern" or "Nordic design" was born around the 1950s, a period called the Mid-Century. It was during this period that prominent designers of Nordic design such as Arne Jacobsen, Hans J. Wagner and Verner Panton, as well as the Finnish pioneer of Nordic modern design Alvar Aalto created many famous works. An exhibition called "Design in Scandinavia" toured American cities in 1954. In 1955 the exhibition "H55" that focused on the allure of Nordic design was held in Helsingborg, Sweden. The works of Nordic design that gained acceptance around the world during this period became the basis for the popularity of Nordic design that continues to this day.
What are the features of Nordic design, then? Firstly, there is simple beauty without extra decoration. There is also a focus on functionality over form. A chair that is comfortable to sit on, lighting that isn't too bright, easy-to-use tableware... this is Nordic design, and design that only looks good is frowned upon in the Nordic countries. For example, let's take "Kilta" - tableware that Kaj Franck, who is described as the conscience of Finnish design, announced from Arabia (now Iittala). Kilta has no decoration, with a design that achieves simplicity. Different from traditional European tableware in which each utensil plays a specific role such as soup plate, bread plate, main plate, dessert plate..., Kilta is made to be used in various roles. For example, the saucer in a cup and saucer set has no groove to place the cup, so it can also be used as a small plate. Square plates, which are rarely seen in Europe and the U.S., were created to make better use of tabletop space. Other features include a stackable design to save storage room and muted colors that easily match other tableware. Such functional features have made Kilta a big hit since its debut in 1953. In those days, Kilta was the perfect product for Finland where more people started living in small homes due to a rapid population increase. Kilta became an icon of Nordic design. The brand has since changed its name to Teema, but its design continues to this day with some minor changes.
Closeness to nature is another feature of Nordic design. In the age of new materials such as plastic, Nordic designers used natural materials such as wood. Forestry was the main industry in the region when resources were scarce after the Second World War. Designers thought that wood gained from forestry should be put to good use. Nordic designs are also known for being inspired by nature. Glaciers, snow, forests, short summers... not a few designs are based on such features of Nordic nature.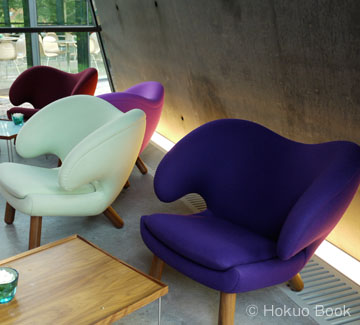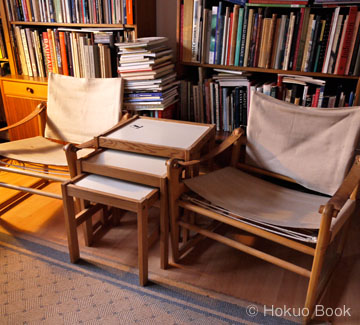 Design Relationships between Northern Europe and Japan
Simple beauty without extra decoration, design that communicates with nature... such features of Nordic design have much in common with the "Japanese modern" and Zen style designs. Japanese modern design embodies traditional Japanese aesthetics and values. It emphasizes functionality and utility, which are attributes also found in Nordic design. A strength shared by Nordic and Japanese designs is that there are superior craftsmen who bring the designs to life. For example, in Denmark, which is known for fine furniture, there are many good furniture craftsmen who have the skills to make products from the designer's images. Traditional crafts made by Japanese craftsmen have been highly regarded all over the world. Kitani is a Japanese furniture maker which makes furniture under license from great Nordic designers like Finn Juhl. Perhaps we can say that such a relationship could be built because each country thinks highly of the values, designs and skills of the other.
In fact, the Nordic countries and Japan have had interaction in the area of design for a long time. Soetsu Yanagi and Shoji Hamada, central figures in the Japanese Mingei (folk crafts) Movement, visited Sweden for the first time in 1929. Soetsu later established the Nihon Mingeikan (Japan Folk Crafts Museum) which was heavily influenced by Skansen, the world's first open air museum in Sweden. While in Sweden, Soetsu became determined to pass on beautiful craftworks and daily tools created by unknown craftsmen to the next generation. On the other hand, Wilhelm Kage and Stig Lindberg, designers of the famous porcelain manufacturer Gustavsberg in Sweden, and Kaj Franck who worked for Arabia in Finland, came to Japan in the 1950s and brought the spirit of Nordic design to Japan while bringing back Japanese crafts to their home countries. In 1957, an exhibition called "Shapes of Japan" was held at the NK Department Store in Stockholm, Sweden, while the "Sweden" exhibition was held at the Matsuzakaya Department Store in Tokyo, Japan. Kaj Franck visited various regions in Japan and saw various craftworks. He was surprised to see that Japanese and Finnish crafts "have so much in common" and was impressed that the concept of square plates mentioned above had already been born in Japan several hundred years ahead of Finland.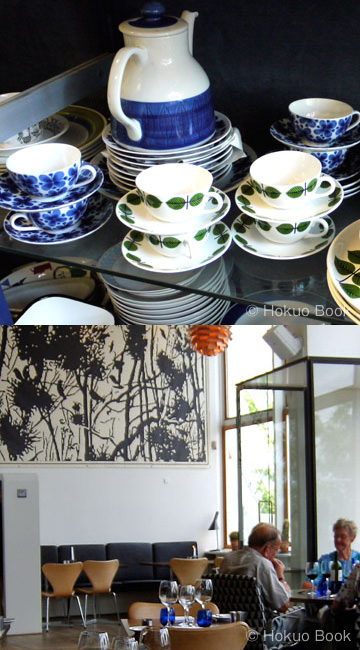 Designs That Enrich Your Daily Life, Products That Transcend the Ages
Sori Yanagi is a product designer who is well known for Japanese Modern designs. His simple designs and methodology in which he listens to the ideas of the users contain the spirit of creation which has much in common with Nordic design. This spirit was inherited from his father, Soetsu Yanagi. Sori Yanagi's designs have gained popularity that transcends the ages, much like famous Nordic design products. For example, the "Quick-Boil Kettle" was designed in 1953 while the "Butterfly Stool" was designed in 1954. In the Nordic countries it isn't surprising to see long-selling products that have been popular for several decades and in some cases for more than one hundred years, but it is rare to see long-sellers like Sori Yanagi's products in Japan where the design cycle is much shorter. Popular Nordic design concepts such as "tools for daily use also need beautiful design" and "superb design for all people" were also slogans adopted by the Mingei Movement in Japan, and are central to Sori Yanagi's products.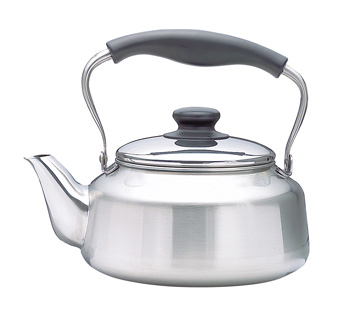 Yuriko Mori
Author of "Hokuo no Oishii Hanashi" ("Good Stories about Northern Europe"), "Hokuo no Oishii Jikan" ("Good Times in Northern Europe") (P-Vine Books), "Hokuo Interia BOOK" ("Nordic Interior Book") (Takarajimasha, Inc.), "Kohi to Pan Zuki no Tame no Hokuo Gaido" ("Northern Europe Guide for Coffee and Bread Lovers") (Spaceshower Network), among others. Working as a copywriter, Ms. Mori has deepened understanding of Nordic life and culture through her work with the Finnish and Swedish embassies. She visits Scandinavian countries regularly to gather information. She writes and does translation, advisory work, talk shows and event planning related to Nordic life and culture, including a series of articles on "Nordic Life" on the information site All About and speaking at seminars on Nordic lifestyles at the Tamagawa Takashimaya Shopping Center Culture Salon. Ms. Mori also runs Sticka, a shop that sells vintage Nordic goods in Denenchofu, Tokyo. http://hokuobook.com