Alexcious brings Japan's cases to you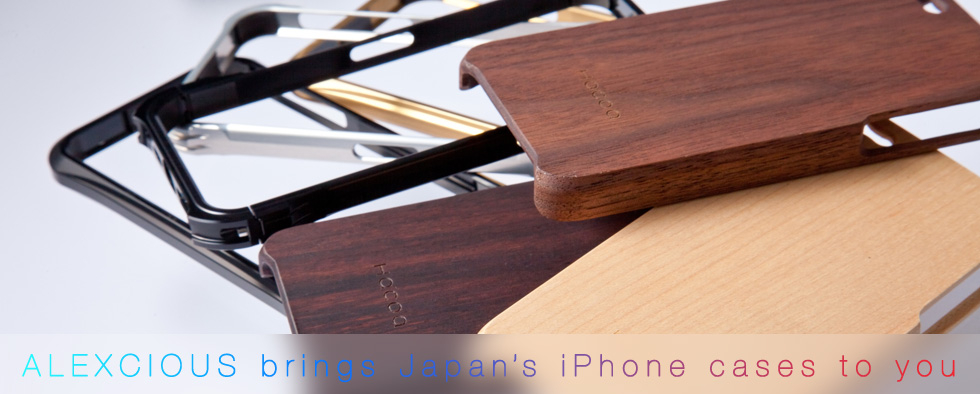 Sleek. Minimal. Refined. These are some of the words that come to mind when you think of the iPhone. But when you're at work, in a bar, on the train, or out in the street, how many sleek, minimal, and refined iPhones do you see? You probably lost count before too long. How are you going to stand out?

As cool as the iPhone is, it's just not complete without a case. You've got to protect that investment, and you need to show off your style at the same time. As long-time iPhone users, we've looked at a lot of different cases, and seen a lot of styles come and go, here in Japan and overseas.

At Alexcious, we go hunting through the Japanese market to find unique cases, models you won't be able to find around town. Whether it's something minimalist, geeky, earthy - or somewhere in between - we have the case for you. You can count on our selection, and rely on the quality of Japanese products.

Here are a few of our top models.
Formula 1 for your iPhone 5/5s
First up is the 'Machined' case. The designers of this model were inspired by the contours of a race car, and it shows: the case has a smooth finish and an aerodynamic profile. We're tempted to call this one the fastest case on the market - but we can't guarantee that it will improve your iPhone's network speed! Even though the case feels almost impossibly light, it's made from a metal alloy, and lined on the inside with rubber pads, so you can be sure that your phone will be safe, even going from zero to sixty in less than two seconds.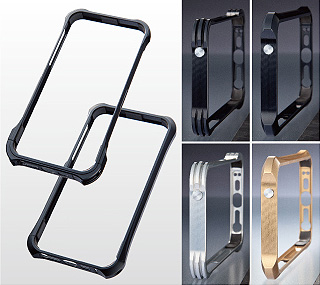 Go Punk! Go Lo-Fi! Do It Yourself.
On the other side of the spectrum, in cost and material, is the "DIY case." This is the kind of case that shows folks around you that you can roll up your sleeves and put in some work to customize your phone. The DIY case comes out of the box as a single sheet of perforated and creased cardboard. You "assemble" it by punching the cardboard out of the sheet and folding it into a case. An added touch is the printing on the case: it comes in a cool camo pattern. There is a second, plain cardboard case included as well, just in case the camo case gets wet.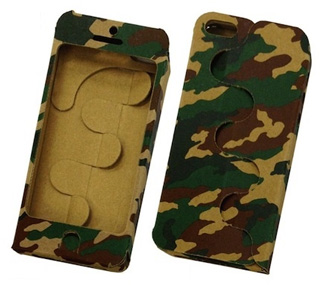 The Swiss Army Case with a Sense of Humor
Next up on our featured list is a case that just might be the most versatile one on the market: the iPhone Trick Cover. This case works as an iPhone stand, a credit card holder, a nunchuk . . . and a guaranteed conversation starter. The Trick Cover is made of two parts: a plastic frame for your phone, and a cover. The frame fits inside the cover, and it can slide and pivot inside. You can flip the cover over to protect your screen, slide it all the way back to make a stand for your phone, or let out your inner ninja and swing it around with a battle cry (do ninjas have battle cries?). For an even more realistic feeling, you can use this free sword sound effects iPhone app to add to your urban adventures. This is one case that has to be seen - and held - to be believed.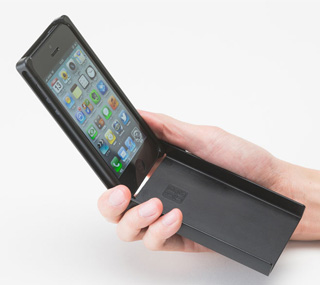 Flip the Switches on or off! The phone still works.
With a design guaranteed to grab attention, this is a quirky case for people who don't take themselves too seriously. This case comes equipped with a set of two light switches like the ones you'd find around houses and apartments in Japan. It comes in four colors, from Hello Kitty pink to Top of Mt. Fuji white. Show this one to your friends when they say that people in Japan never like to have any fun!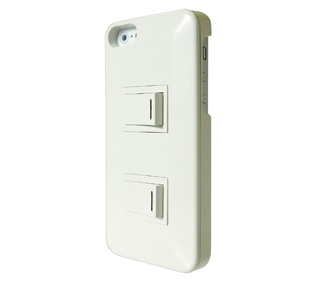 Go Natural and feel the spirit of Japanese tradition
The last model we'd like to introduce you to embodies Japanese craftsmanship and elegance. The Hacoa solid wood cases are for people who want to let people know they've got style, but don't want to be too flashy. Pairing the organic, smooth grain of a wood case with the cool tech of the iPhone is a rare combination, and it's one that will set you apart from the crowd.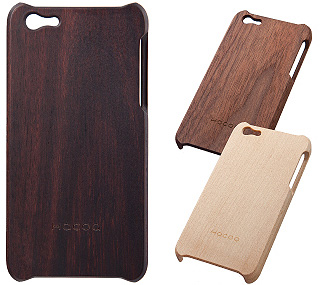 Of course, our cases fit both the iPhone 5 and the 5. They are some of our favorite cases, but you can be sure to find more in our catalog. Have a look around: you'll be glad you dropped by.