Winter Free Gift Campaign
Entries accepted until Monday, November 30, 2015 11:59 pm (Japan Standard Time)
This offer has expired. New offer is coming soon!
Enter to win a pair of wine glasses named after the French word écrins, meaning "jewelry case". Please enter your email address below. No purchase necessary to enter or win. The winner of the sweepstakes will be selected in a random drawing from among all eligible entries received throughout the promotion period. A winner will receive a pair of wine glasses.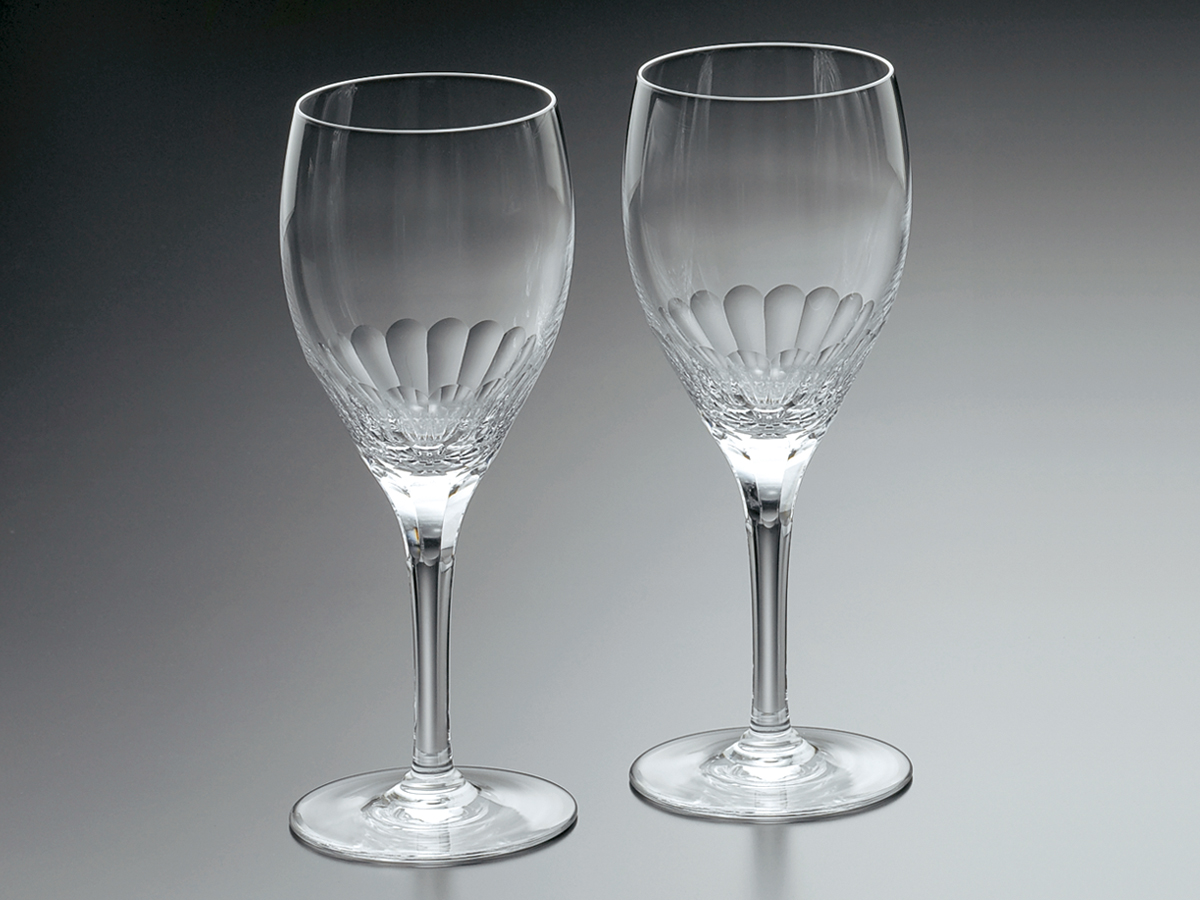 A refreshing pair of wine glasses with simple cuts
Kagami Crystal's glassware is created with selected, pure raw materials through refined design and true artisan techniques. It is known for a high degree of transparency and brilliance and can make a clear sound.
The Quality of Kagami Crystal Product
Kagami Crystal Co., Ltd., established by Kozo Kagami, opened Japan's first crystal glass factory in 1934. Since the foundation over eighty years ago our company has developed advanced glass-making skills and techniques including hand glassblowing, manual cutting and engraving for a range of original and high-quality glass products.
Our products are widely used in various official occasions, such as state receptions and foreign dignitaries at the State Guesthouse, as well as at Japanese embassies and consulates around the world. We have received a number of special orders from the Imperial family and are regarded as Japan's leading supplier of superior glassware.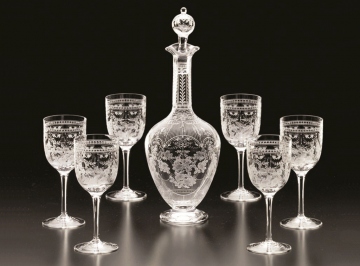 Overview
Winter Free Gift Campaign
Till Monday, November 30, 2015 11:59 pm (Japan Standard Time)
Application method
Please click "Accept All the Policy & Apply" after entering your email address and accepting the campaign policy.
Announcement of the winner
- After a fair drawing lots, we will contact with the selected winner directly.
- The estimated shipping date of the prize is around the middle of December, 2015.
- There is a possibility of delay in shipment for unexpected reasons.
Inquiry
If you have a question(s) or need help, please contact us here.
Policy
- TAXES AND DUTIES: There may be cases where tariffs, import duties or other taxes or customs fees, etc. (hereinafter referred to as "Tariffs, etc.") may be imposed depending on the country to which the shipment is made. The recipient of the product(s) will be responsible for the payment of any Tariffs, etc.
- We will send free ALEXCIOUS newsletter to the registered address.
- In case we cannot send the prize because of long-term absence, unknown address and new address, etc., we invalidate the drawing lots.
- We cannot accept the designation of the color. Thank you for your understanding.
- If you change the email address and cancel the subscription of the newsletter before the prize shipping, the right of the application becomes invalid.
- Application is limited to once per person. In addition, more than one person cannot apply using the same email address nor can one person apply using multiple email addresses. If it is found out, we invalidate the drawing lots. Thank you for your understanding.