Field:

Metal processing

Location:

Sanjo City
NOZAKI GRAVIMORPH
Products
KAZUNARI HIGUCHI
Designer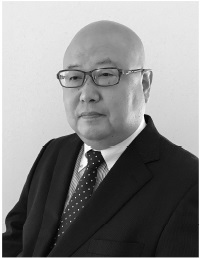 KAZUNARI HIGUCHI is a professor at Aichi University of Education. He was born in Osaka prefecture, Japan, in 1964. He learned educational design and finished his master's degree in education from the graduate school of Osaka Kyoiku University. He began to design a series of art works named GRAVIMORPH in 1987, which were meant to depict motion under gravity, and conducted a number of crafts workshops for children, collaborating with local government, museums and corporations. He consecutively participated in the Japan National Woodcraft Exhibition from its first event held in 1988 to the seventh held in 1994 and won the grand prize, first prize, second prize, special prize, encouragement prize and so on. In 1997, he concluded a license agreement with Neaf AG, Switzerland, and released two educational toys named Motus and Ellip in the world. In 2010, he developed a toy named Donguri in cooperation with Asuka Koubou, Saga prefecture, and Takasu Gaku Design, Fukuoka prefecture.

The toy was elected as Good Toy in 2011 and won Good Design Award in the next year. In 2017, he launched a wooden toy brand named ne iro in cooperation with Neba village forestry cooperatives, Nagano prefecture, and set up the website which introduced wooden educational toys he designed, named Nebanomori. He affiliated with the renovation project of Toyota Child-Rearing Support Center, Aichi prefecture, utilizing locally sourced wood. He had private exhibitions at Hamada Children's Museum of Art in Shimane prefecture (2011), the World Children's Art Museum in Okazaki, Aichi prefecture (2014), Tokyo Skytree (2018), Anjo Civic Art Gallery, Aichi prefecture, Hamada Children's Museum of Art, and Warabekan in Tottori prefecture (2019).
MADE IN SANJO JAPAN
The history of the metalworking industry of Sanjo city dates back to the early Edo period (1603-1868) when farmers began making Japanese-style nails as their side business. Since then, the industry has greatly contributed to the development of Sanjo city. Currently, the city thrives as Japan's leading industrial center with over 300 metal processing companies, over 50 wood processing factories and various businesses mediating between them. Nozaki Limited has been engaged in metal processing in Sanjo city since 1902. The expert of metalworking met Kazunari Higuchi, a renowned Japanese designer, and their collaboration gave birth to GRAVIMORPH. Its unique motions and sounds bring about peace in your mind, and its simple and sophisticated design also adds to the luxury of your room. Enjoy the world of GRAVIMORPH, created by the combination of highly-skilled metal processing techniques and ingenious design concept.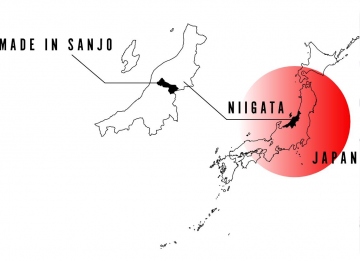 Back to Brand List