Field:

Japanese calligraphy goods

Location:

Osaka city, Osaka
Founder, Sensuke Fujio
Founder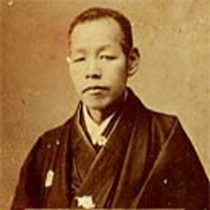 The business started when the founder, Sensuke Fujio, began as a brush maker under the brand "Takasago-ya Senseuke/Fujio Gyokurindo." Afterwards, as the Bunka era (1804-1818) began, he moved to Osaka and set up a business.

When you think of brush makers, the famous Toyohashi and Kumano come to mind. However, from the middle to the end of the Edo period (1603-1868), brush making was conducted in Osaka on a large scale. At this time, with a focus on literary people such as Heihachio Oshio, Sanyo Rai and the like, the culture of the intellectual class developed among the townspeople. Brush making in Osaka was not fostered by the imperial court or samurai society, but by the free culture of the townsfolk.

Sensuke of the second generation worked as the shopkeeper from the Ansei era (1854-1860) until the middle of the Meiji era (1868-1912).

At the time, the whole manufacturing process was carried out in his garden. Those stationery goods still remain to this day. The brush handles were straightened above the kanteki (an earthen charcoal brazier, in the Osaka dialect of Edo period) using a handle form. The measuring blocks used in cutting the shafts of the brushes. The combs and trays used to remove detritus from the brush hair, and more. Shintarou (the third generation), Zennosuke (the fourth generation), and Takeaki (the fifth generation) all carried on the art of brush making, but afterwards the business shifted to deal only in retail and wholesale.
Back to Brand List