Field:

Manga artist

Location:

Osaka-shi, Osaka
Kazuko Chikuhama
Manga artist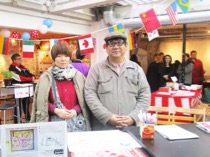 The masterpiece "Shi Ri To Ri" from Enterbrain, which has won many manga awards from sources such as the Agency for Cultural Affairs Media Arts Festival, is now available at bookstores across the country. A well-received solo exhibition was held in Paris, 2015. Member of the Japan Cartoonists Association.
Tenjimbashi, Kita-ku, Osaka-shi line
They're located in the Tenjinbashisuji Shopping Street, Kita ward, Osaka. It's the longest shopping district in Japan, extending for 2.6 km north to south in Osaka's Kita ward. It's also famous for being the location of the 'Tenjin Matsuri', one of Japan's three biggest festivals, to which one million people gather in one single day. Surrounding that area there is a market of fresh produce, restaurants, sales of goods, recreational facilities, schools, hospitals, television stations, newspaper companies, public parks, hotels, factories and all sorts of other facilities established back in the past. This all gives it a nostalgic, folkloric mood. It is the most beloved shopping district by residents of Osaka.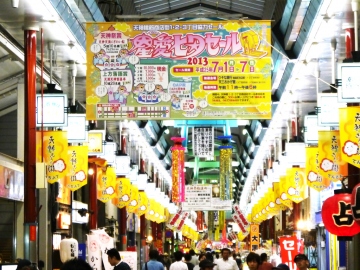 Back to Brand List