Gorgeous unbrakable Tritan glass with gold & silverleaf
The craftsman manually seals the gold leaf and silver leaf from Kanazawa one by one, so you can get a unique glass with the one and only look.
Plakira
A tableware brand that proposes an easy-to-use and fun lifestyle with new materials and advanced designs. Transparent like glass. It is a convenient mini glass that can be used every day without worrying about breaking from children and adults because it is made of strong and safe new material "Tritan". Designed by Kanazawa's creator group, "secca inc.", This is an item that focuses on everything from shape to coloring. In addition, the material does not break even if dropped 1,000 times. It comes with a guarantee that won't crack for a lifetime. The set comes with a stylish BOX perfect for gifts.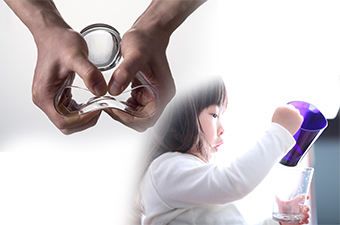 ・Winner of design Award 2018
・Kid-friendly – Made from Tritan, an unbreakable and BPA free material
・Dishwasher safe and thermally resistant
・Top quality guaranteed for a lifetime