Reach for the Style Stapler
We love the Hacoa wooden stapler. Functional, recognizable, yet far warmer and more eye-catching than standard office fare, its clean lines are a joy to behold - an absolute pleasure to have knocking about on your desk, and super satisfying to use.
Does anyone ever tire of gorgeous wood grain?
Naturally, the timber will acquire a patina with time and use making it even more attractive, but from the get-go this baby is beautiful! A one-off purchase to warm the heart, and a charming little gift - Bring a smile to the office workers in your life!
If you appreciate the look and feel of genuine wooden products, then this chic piece of hands-on art will lift the spirit just that little bit more.
The Coolness:
Genuine walnut or maple
Natural wood grain patterns
Handmade by expert Hacoa artisans
Satin finish
Tastefully laser engraved with 'HACOA' on the bottom
Shipped in a handsome matte black box
Very cool gift
Designed and made in Japan
Hacoa - Ecology, Hacoa style.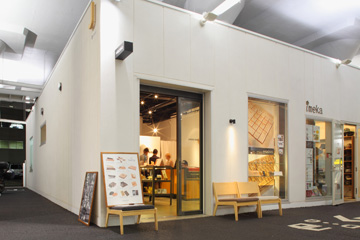 Based in Fukui prefecture, Yamaguchi Crafts began life some 50 years ago producing wooden boxes to be urushi lacquered. Concerned about the ever increasing consumption of plastics in the developed world, in 2001 they began to produce ecologically friendly items under the brand name Hacoa (taken from 'hako' meaning box in Japanese). Hacoa create beautiful, useful wooden items to fit our environmentally friendly, modern lifestyles. Occasionally also producing one-off items, in 2002 they created a name box to commemorate the birthday of Princess Aiko, and in 2004 were commissioned to produce wooden plaques for two luxury cruise liners, the Diamond Princess and the Sapphire Princess.