Ecological cuteness, minimalist design & modern sophistication
Half-Off SALE for "Walnut" only!
For a simple, organic look check out Hacoa's rectangular optical Play Mouse. Sculpted from nature by Japanese master craftsmen, it beautifully shows off the natural grain patterns of either maple or walnut. Compatible with both Mac's and PC's, simply plug it into the USB port and away you go. Charmingly, both its prominent, responsive operating buttons and scroll wheel, also carved from natural wood, look like a doll's face with eyes and a nose! The perfect sidekick to the fabulous Ki-Board and part of a range of wooden computer peripherals by Hacoa, the Play Mouse brings a little Mother Nature to your workstation.
Hacoa - Ecology, Hacoa style.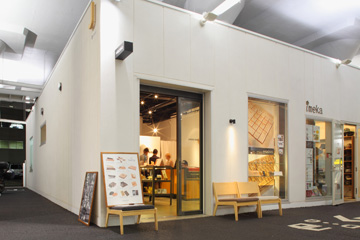 Based in Fukui prefecture, Yamaguchi Crafts began life some 50 years ago producing wooden boxes to be urushi lacquered. Concerned about the ever increasing consumption of plastics in the developed world, in 2001 they began to produce ecologically friendly items under the brand name Hacoa (taken from 'hako' meaning box in Japanese). Hacoa create beautiful, useful wooden items to fit our environmentally friendly, modern lifestyles. Occasionally also producing one-off items, in 2002 they created a name box to commemorate the birthday of Princess Aiko, and in 2004 were commissioned to produce wooden plaques for two luxury cruise liners, the Diamond Princess and the Sapphire Princess.