8GB inedible confectionery for friends!
A piece of chocolate, a wafer stick – Completely obvious choices for USB stick designs! Though you can't eat them, they won't melt or crumble in your hand, and will amuse everyone that sees them, and as an added bonus will save 8GB of your precious data! Beautifully crafted from a choice of natural maple, teak or rosewood, they make great little gifts.
Hacoa - Ecology, Hacoa style.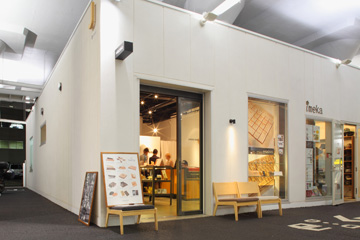 Based in Fukui prefecture, Yamaguchi Crafts began life some 50 years ago producing wooden boxes to be urushi lacquered. Concerned about the ever increasing consumption of plastics in the developed world, in 2001 they began to produce ecologically friendly items under the brand name Hacoa (taken from 'hako' meaning box in Japanese). Hacoa create beautiful, useful wooden items to fit our environmentally friendly, modern lifestyles. Occasionally also producing one-off items, in 2002 they created a name box to commemorate the birthday of Princess Aiko, and in 2004 were commissioned to produce wooden plaques for two luxury cruise liners, the Diamond Princess and the Sapphire Princess.