Field:

Hi-tech Printing

Location:

Kyoto-City, Kyoto
Kyoto City
Kyoto City is based upon Heijokyo, the ancient capital of Japan. "City of millennium" is its another name as the Imperial Family and the court noble had lived there for nearly 1080 years. It also used to be the centre of Japanese political affairs during Heian period, Muromachi Shogunate of Muromachi period, Azuchi-momoyama period, and late Tokugawa shogunate.

Ever since since Heian period, the commerce and industry for urban dwellers had developed in this city. Especially in Edo period when the domestic distribution became prevalent, it had become an industrial city shipping products nationwide. Kyoto City maintains its legacy, as can be seen in traditional handicraft; furthermore, with industry-leading companies such as Nintendo and Wacoal, along with high-tech companies such as Kyocera and Shimadzu, which are headquartered in the city, Kyoto is one of the areas capable of sustaining current industries.

Another aspect of the city is known for its academic role where many colleges and universities including Kyoto University attract students and researchers from around the world.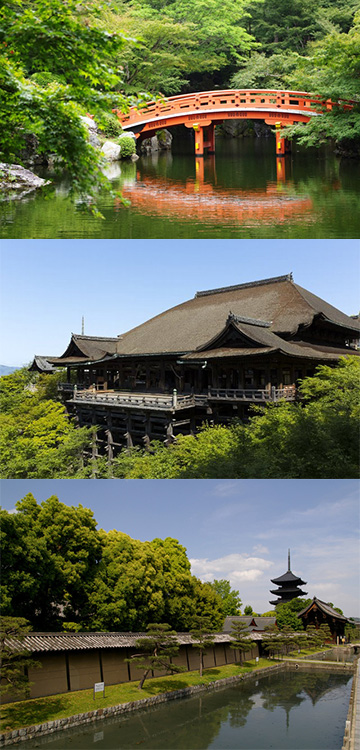 Back to Brand List