iPhone8/7 Timber Treats
This piece of wood art is designed and engineered to snugly encase and protect the iPhone8/7. Each case is machined from a single block of wood to precise measurements before being hand-finished. Harmony of technology and nature is achieved making the iPhone8/7 look and feel great in a choice of maple, walnut or rosewood. With time and regular use, the timber will acquire a unique patina making your iPhone8/7s even more attractive.
Hacoa iPhone Case FAQ
What is the difference from other wooden iPhone cases?
- Each case is machined from a single block of genuine wood to precise measurements before being hand-finished. That is, it has no joint! You can watch how it's made on the video.
How strong are the cases?
- One of its feature is to be machined from a single block of wood to maximize the strength and fitting accuracy. However, as it's natural wood, it may break if you drop or hit it against something hard.
Are the cases solid wood?
- Yes, it is.
How secure does the phone stay in the case?
- As it's designed to fit perfectly to each model of iPhones, we've never heard that the iPhone slipped out of the case. (But please handle it carefully as it's too beautiful to abuse!
Does it snap in? Does the wood bend enough to snap in the phone?
- It does snap in, but please be careful not to do it forcefully when the wood is too dry. It needs to be put in and out from the designated side. Please refer to the care tips included.
About how to care:
- Please refer to the care instructions (English) included in the package. The surface is clear polyurethane coated, which gets thinner as you use. In that case, please apply beeswax and enjoy the luster and change of color.
Hacoa - Ecology, Hacoa style.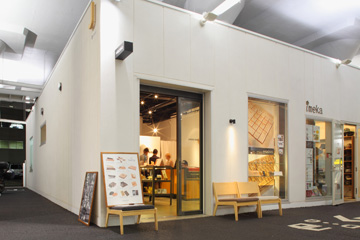 Based in Fukui prefecture, Yamaguchi Crafts began life some 50 years ago producing wooden boxes to be urushi lacquered. Concerned about the ever increasing consumption of plastics in the developed world, in 2001 they began to produce ecologically friendly items under the brand name Hacoa (taken from 'hako' meaning box in Japanese). Hacoa create beautiful, useful wooden items to fit our environmentally friendly, modern lifestyles. Occasionally also producing one-off items, in 2002 they created a name box to commemorate the birthday of Princess Aiko, and in 2004 were commissioned to produce wooden plaques for two luxury cruise liners, the Diamond Princess and the Sapphire Princess.