Smart animals to populate your work-station!
One of the first words you pick-up when come to Japan is 'kawaii' (cute), which speaks volumes about the local pop culture. Of course Japanese products have become synonymous with 'cute' in recent years, and not only for items created for children. Indeed, these animal shaped 8GB USB Flash Drives created from maple or walnut are very 'kawaii', and are yet another case of perfect harmony being achieved between technology and nature. Five different animals, a piggy, an elephant, a hippo, a dog and a swan, will enliven your work-station, and as an added bonus save your data, which flows through the strategically placed USB cord! What a great little present!
Hacoa - Ecology, Hacoa style.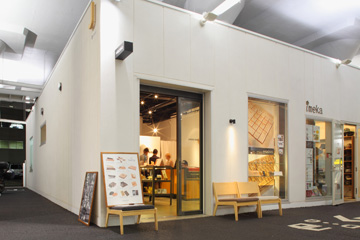 Based in Fukui prefecture, Yamaguchi Crafts began life some 50 years ago producing wooden boxes to be urushi lacquered. Concerned about the ever increasing consumption of plastics in the developed world, in 2001 they began to produce ecologically friendly items under the brand name Hacoa (taken from 'hako' meaning box in Japanese). Hacoa create beautiful, useful wooden items to fit our environmentally friendly, modern lifestyles. Occasionally also producing one-off items, in 2002 they created a name box to commemorate the birthday of Princess Aiko, and in 2004 were commissioned to produce wooden plaques for two luxury cruise liners, the Diamond Princess and the Sapphire Princess.