Display & swap photos quickly and easily
The Photo Stand, beautifully engineered by the folks at Hacoa, is offered in solid maple or walnut with a clear acrylic 'glass' front. Simply flip open the front (secured by two magnets), place any size photo up to 5R and enjoy in either horizontal or vertical position.
At a glance
Choice of solid maple or walnut
Beautifully engineered to Hacoa's exacting standards
Acrylic 'glass' front secured by two magnets
Any size photo up to 5R
Use either horizontally or vertically
Hacoa - Ecology, Hacoa style.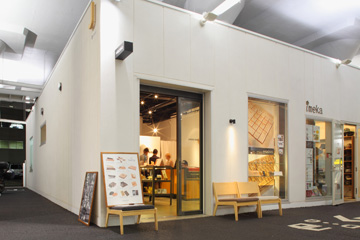 Based in Fukui prefecture, Yamaguchi Crafts began life some 50 years ago producing wooden boxes to be urushi lacquered. Concerned about the ever increasing consumption of plastics in the developed world, in 2001 they began to produce ecologically friendly items under the brand name Hacoa (taken from 'hako' meaning box in Japanese). Hacoa create beautiful, useful wooden items to fit our environmentally friendly, modern lifestyles. Occasionally also producing one-off items, in 2002 they created a name box to commemorate the birthday of Princess Aiko, and in 2004 were commissioned to produce wooden plaques for two luxury cruise liners, the Diamond Princess and the Sapphire Princess.